Our people
It is our people which makes the Trust so special. Our crew not only look after the young people on their voyages, giving them an experience of a lifetime, but also during summer, share their enthusiasm and passion for the work we do with our tourism guests. Behind the scenes there are a small group of people (who are mostly part time) that keep the organisation ticking over. Most of them are multi-skilled, picking up what needs to be done as and when required. All of us are united in our respect for the ship and how she has the ability to change lives.
He aha te mea nui o te ao
What is the most important thing in the world?
He tāngata, he tāngata, he tāngata
It is the people, it is the people, it is the people
Māori Whakatauki (Māori proverb)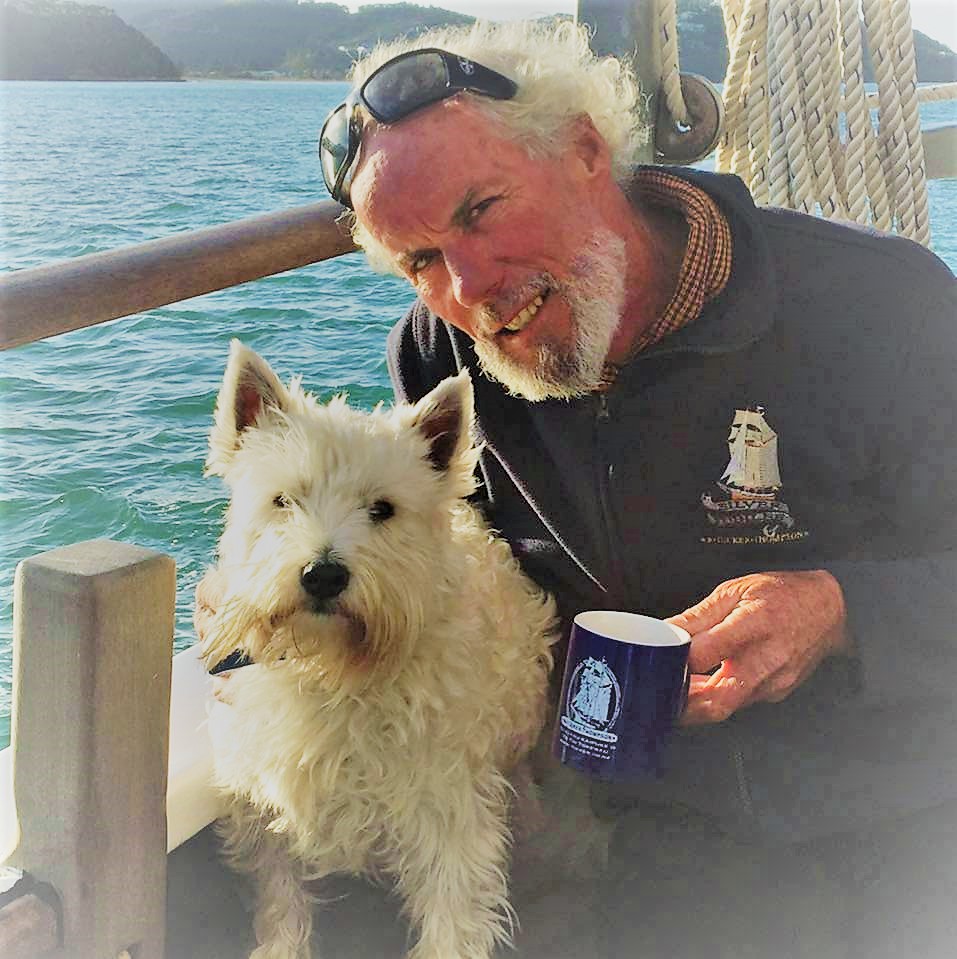 Tim Grant
Skipper
Tim (aka Sticke) is Bay of Islands born and bred having lived most of his life in Russell Kororareka. Educated at Bay College his career has involved being a Department of Conservation ranger, pest trapper, driving the White Ferry Waimarie, and many other varied activities. He is a keen surfer and often found at beach when the waves are up.
Nathan Sowter
Deckhand
Nate is from Taitokerau and is of Ngaphui descent. He attended Northland College in Kaikohe and was deputy head boy and involved with youth mentoring. He joined the Trust as a trainee in 2014 from school and initially was not certain whether it was the type of role for him. However once he transitioned to our youth development voyages following our summer tourism season, he realised that there was a great opportunity for him to use his mentoring skills to benefit the young people from his home area.
Sophie Camplin
Youth Programmes Manager
Sophie job-shares our youth programmes with Pauline, and looks after the admin side of the youth development voyages. A young mother of two girls, Sophie started her career with the R. Tucker Thompson as Deckhand. She then progressed to Master, where she was responsible for being skipper for tourism sailings as well as the youth development voyages. She therefore knows the ship and how the Trust operates extremely well. With two young daughters to look after, Sophie works mostly from home, juggling a number of roles to ensure that berths are filled with the right type of students on any given voyage.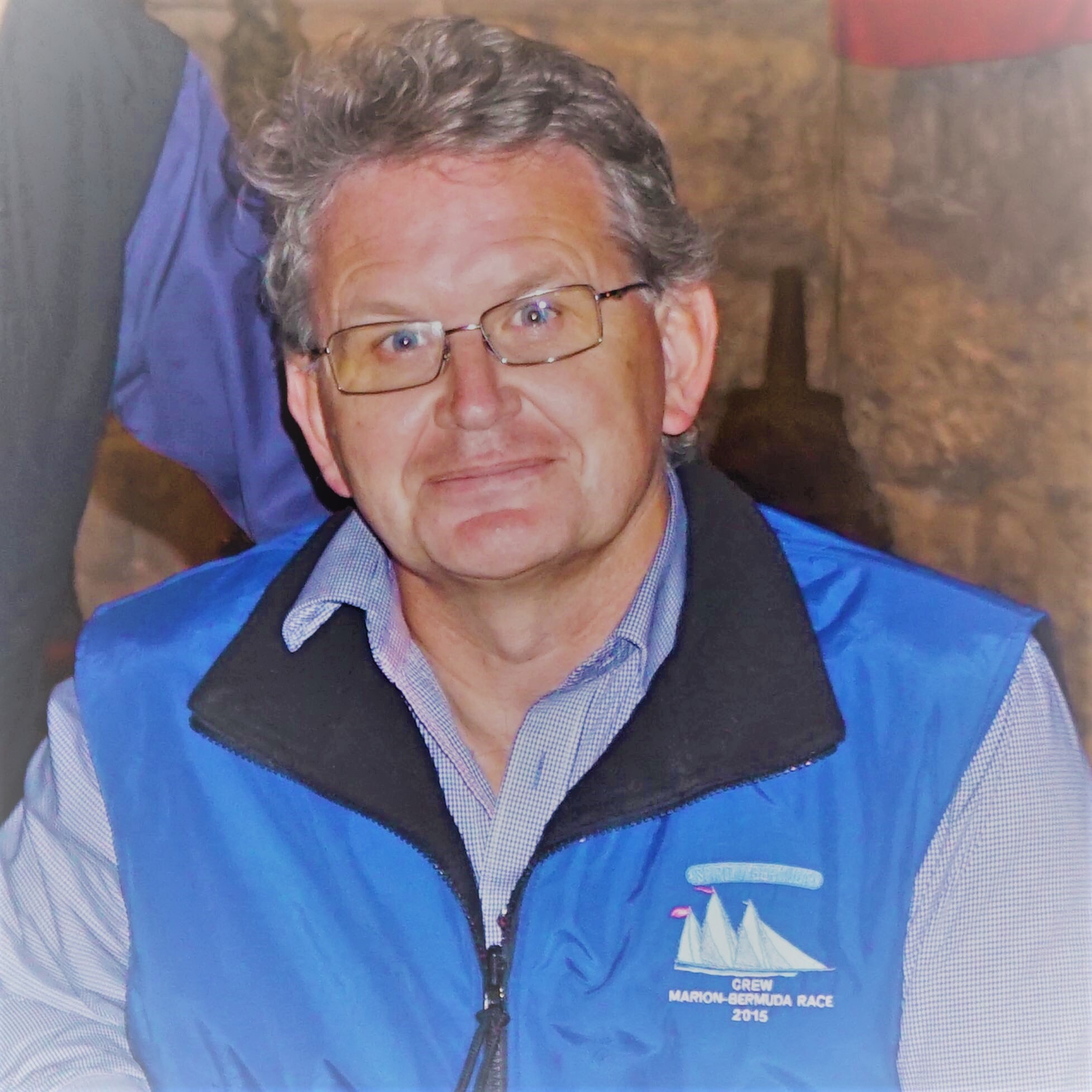 Stuart Birnie
General Manager
Stuart joined the R. Tucker Thompson Sail Training Trust in November 2016. He started his career with Television New Zealand as a visual technician but got the sailing bug crewing on the Auckland to Fukuoka yacht race, a 6-month voyage on an ocean cutter. He managed to combine a variety of technical roles with various sailing roles including 20-years as a volunteer watch leader on board the Spirit of New Zealand, deckhand on the Soren Larsen and various other sailing contracts. In 2003 he joined the Waananga o Aotearoa to project manage the building of their Waka Hourua Aotea One. He then joined the Voyager Maritime Museum in Auckland as Sailing Manager before being invited to take up the role of Director Operations for the Spirit of Bermuda for 18 months.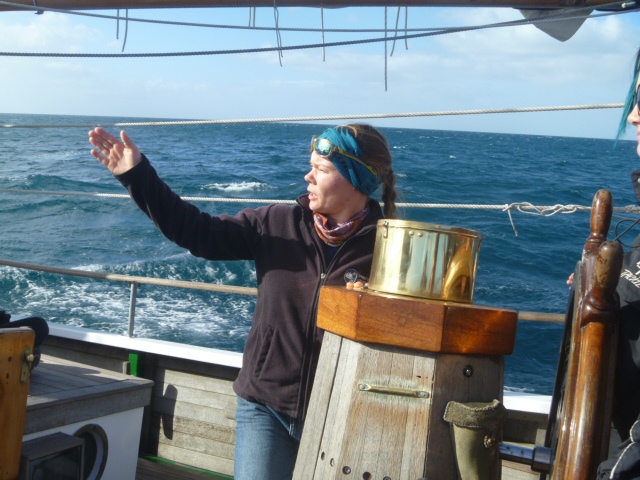 Sarianna Crook
Skipper
Sarianna is a Northland girl, born and bred in Whangarei. She joined the Trust at the end of March 2016, taking her command in June 2016. Sarianna has spent much of her life on the water, attending the Whangarei Young Mariners and then Sea Scouts at a young age. She headed to Tauranga for study but the lure of the sea was too strong, so she spent 2 years as a Cadet on the Spirit of New Zealand where she did her seatime training. She has spent 5 months sailing offshore on board the Robert C Seamans and prior to joining the Trust was working at Fullers in Auckland.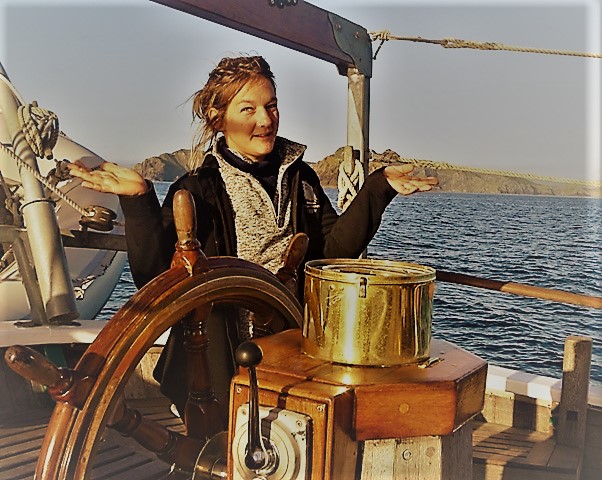 Alex Greu
Alex is from Britanny in the North of France and learned to sail when she was just 9 years old; she started to teach sailing when she was 18. She love the sea, tides, navigation and generally sailing as a way of life and decided to sail around the world with her partner and her cat. She has been living in the Bay of Islands for the approximately 4 years and was keen to join the Trust as she saw it presented an opportunity to combine her passion for sailing and youth here in the Bay. She is is a skilled educator and passionate about the benefits of sailing particularly for young people.
Pauline Moretti
Youth Programmes
Pauline job shares the youth programmes role with Sophie, responsible for liaising with schools and community groups explaining how our youth development voyages help students to make positive changes in their lives. She's had wide and varied career in a number of roles but is above all an educator. She has taught Outdoor Education,Tourism and been Project Island Song's Educator on their Floating Classroom. She's also worked with the Department of Conservation in a number of community liaison roles as well as run her own adventure kayaking business. Pauline is also a very experienced sailor having spent three years sailing from Borneo to the Caribbean via Cape of Good Hope on board junk rigged yacht, Zebedee.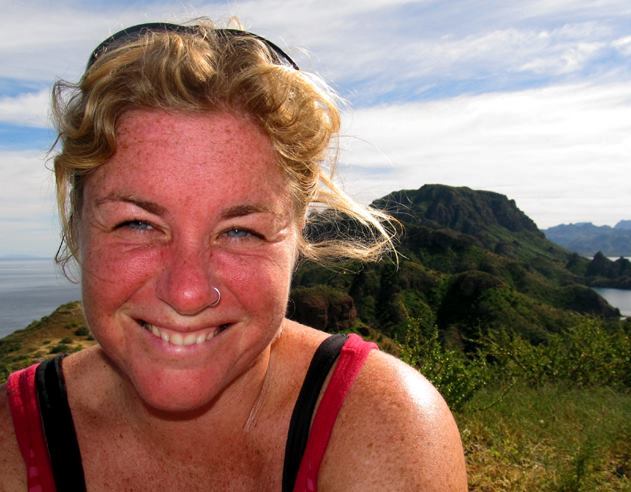 Kyra Crouzat
Admin & Marketing Assistant
Kyra hails originally from France but is a Canadian citizen and is now a New Zealand resident. She and her husband sailed here on board their yacht Nyon in 2013 and have put down anchor here in the Bay of Islands ever since. Like most of us, Kyra is capable of turning her hand to most tasks, a "Jill of all Trades" and she looks after much of the administrative and marketing for the Trust but has been known to step on board to help out when required. She's a creative individual, artist and writer and she has been with us on a part time basis since 2015. Her hashtag is #lifeonagypsyboat.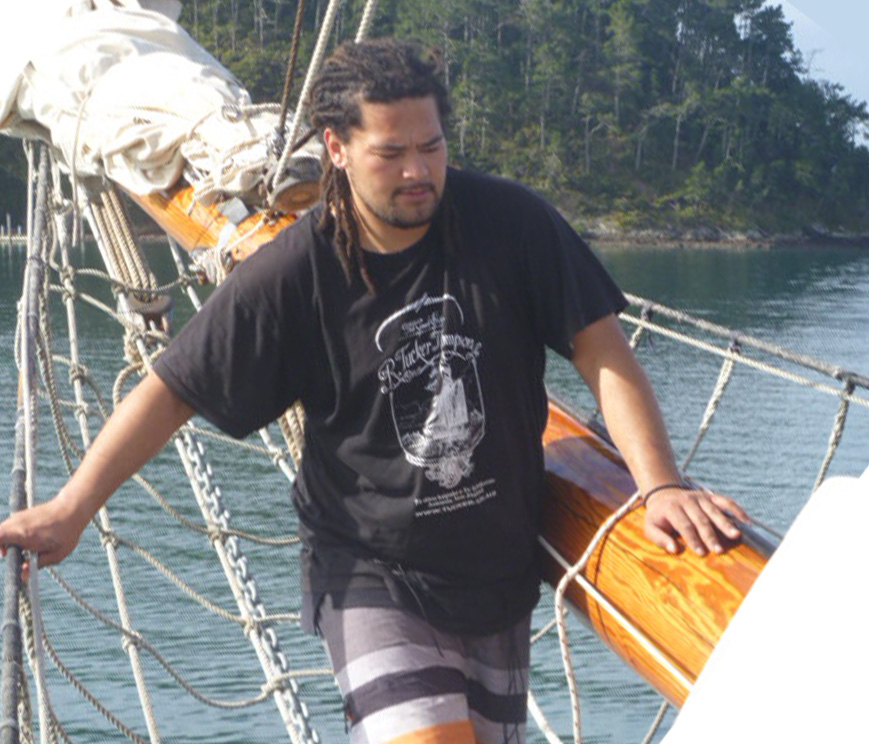 Wayne Karauria
Deckhand
Wayne joined the Trust as a trainee in December 2012 and is our longest serving deckhand. Of Ngati Porou descent, he hails from Gisborne. He has previously worked on fishing boats but prefers living in the winterless north as going to sea is much warmer than in the southern ocean. He has earned the respect of many sail trainees who have benefited from his care; he is a mean cook with boil up corned beef and roast pork as his signature dishes.
Eloise Goodison
Deckhand
Eloise is our newest deckhand, joining the Trust in November 2016. She attended Whangarei Girls High School and first came on board in 2009 on a Youth Development Voyage, and then again in 2010. Her experience during the voyage led her to think about a future career in outdoor education, and she attended Ara Polytechnic in Canterbury where she completed her Batchelor of Sustainability and Outdoor Education. As a former trainee herself, she is looking forward to being part of assisting other young people fulfill their potential on our youth development voyages.
Ethan King
Volunteer/casual deckhand
Ethan first joined us on a youth voyage in 2015 and decided that he wanted to volunteer over summer. During the 2015-16 summer season, he spent the majority of his weekends and a large portion of his school holidays helping out. This effort earned him the Tucker Lewis Award for volunteers in 2016. For the 2016-17 tourism season, Ethan is again volunteering but on a number occasions when the ship is busy, he is now being paid for his efforts. As one of our trainees he is ideally placed to explain to our passengers how the Trust benefits the young people of the area. Read more about his story in our 2015-16 Annual Report.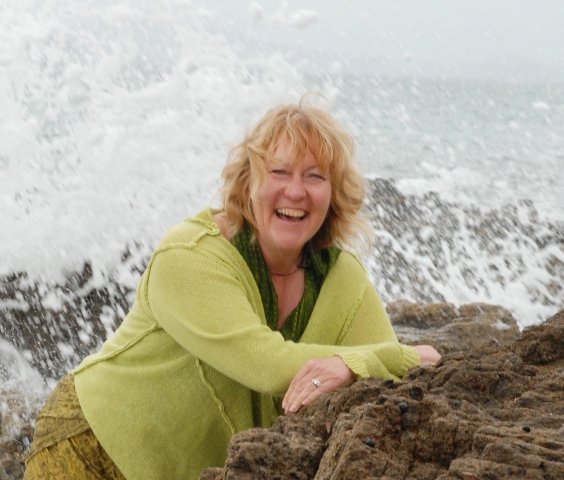 Jane Hindle
Executive Trustee
Jane has been involved with the R. Tucker Thompson since 1998, initially as a business mentor to Russell Harris when he owned the ship. When she moved to Russell in 2000, she continued working with him assisting with administrative and business management functions. In 2006, she helped Russell transfer the ship into a Trust, and since then has been the Executive Trustee, a title which really means means keeping the ship afloat financially. She has sailed on board for a number of offshore voyages, in 2002 and 2005 down the West coast of Canada and USA and in 2006 from Rarotonga to Tonga.