Trustees
Our Trustees give the time on a voluntary basis and each bring a set of skills that is of benefit to the Trust. We greatly appreciate their time and support.
Mike Daniel
Chair
Former stockbroker and merchant banker, he has held Directorships with Force Corporation Ltd, Northland Health Ltd, Northpower Limited, SKYCITY Leisure Limited, Elders Norstock Limited (Chair) and former Chair Northland Port Corporation Limited. Chairman of Airwork Holdings Limited, N3 Limited and FMCTV Limited He is a keen surfer and enjoys golf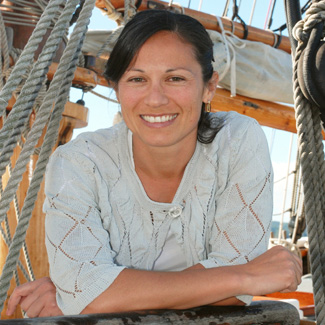 Kelly Yakas
Trustee
Of Ngapuhi and Te Arawa descent, Kelly is focused on strengthening whanau and community.  Responsible for the Early Learning Ministry of Education Project she established Te Kohekohe Drop in Centre for families with babies and young children.  She has previously managed Foundation for Youth Development Programmes, Kiwi Can,  Stars and is currently a mentor for the HYPE Youth Advisory Group in Kaikohe.  Kelly has a legal background, and is also working for claimant groups to the Waitangi Tribunal Te Paparahi o Te Raki District Inquiry. Dedicated mother of two, she is Chair of Kaikohe West School Board of Trustees, and a Les Mills aerobics instructor.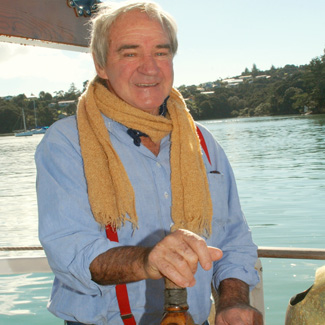 Russell Harris
Trustee
Farmer, crop sprayer, ship and aircraft builder. With Tod Thompson, original builder, former owner and master of the R. Tucker Thompson before transferring the ship into the Trust.  Holds Coastal Master's certification, having sailed the R. Tucker Thompson around the world and in circumnavigation of the Pacific. Sailed to Mururoa with peace flotilla in 1995.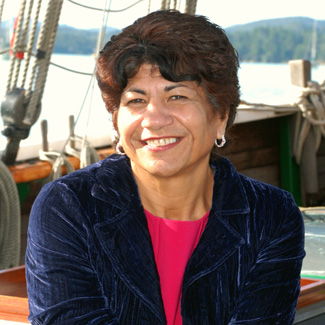 Bronwyn Hunt
Trustee
Bronwyn is of Te Rarawa, Ngapuhi and Te Roroa descent. She is the Principal Advisor, Strategy and Policy with Te Runanga o Te Rarawa, primarily responsible for Treaty Settlement claims, environmental matters, Iwi and Hapu planning.  Community positions include Director with CBEC, Deputy Chair and Reconnecting Northland Steering group. An avid gardener and keen sailor Bronwyn is also a proud nana to three grandchildren.

John Duder
Trustee
Yachtsman, civil consulting engineer, former company director.  Extensive sail training experience both on the water and as a Trustee Spirit of Adventure 1975-2006. Resident of Devonport, former President of the Devonport Yacht Club, former member of the Auckland Museum Trust Board & the Devonport Community Board.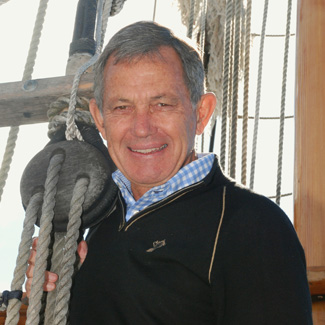 Mike Simm
Trustee
Experienced company director/trustee. Chair of Northland Youth Development Trust and former Deputy Chair of Top Energy. Former Executive Director Fullers Bay of Islands, member NZ Tourism Board, Chair of Enterprise Northland and Destination Northland.  Kerikeri resident.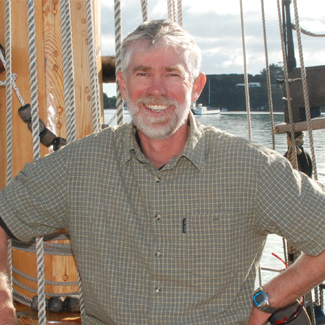 Kim Borgstrom
Trustee
Kim has more than 70,000 miles of ocean watch keeping experience on sailing ships including Bounty, Soren Larsen and Rainbow Warrior. Involved with the R Tucker Thompson since 1985, he sailed aboard for the circumnavigation. In 1987-1988 and skippered the ship to the Pacific Islands in 1993. He now operates his own sailing tourism business based in the Bay of Islands. Resident in Opua.