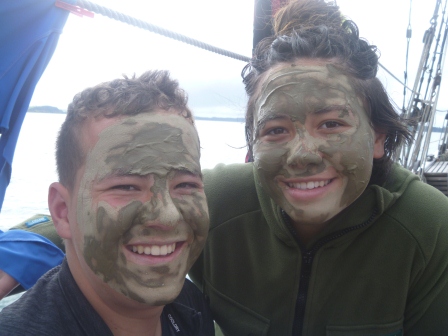 We started the morning off with a 0630 start. Nicanor was first in the water followed by the rest of the trainees. Then it was straight into morning duties, had an amazing breakfast of porridge and baked beans before hoisting the anchor making our way towards the...
read more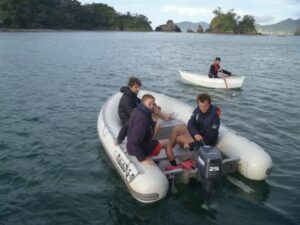 Hello from the Ship! Day 5 for our us on the voyage, another day full of activity! The day started with a bit of a sleep in till 0800 (which many needed after a big day yesterday). Then after the usual morning duties, the trainees raised anchor and took the helm....
read more
If you wish to subscribe to our Blogs using our feed click here or on the RSS icon at the top of the page. Select the Live Bookmarks option and then your bookmark will be updated when a new blog has been written.
To view the ship's location, check out Marinetraffic.com
---
Samuel's experience was overwhelmingly positive, he is still talking about the voyage. It has impacted his life significantly, and I suspect in years to come he will reflect on this experience as a pivotal point in his development.
Parent
Today we arrived in the Bay of Islands! Our day started as usual. The trainees gathered to get the weather forecast and prepare a passage plan to sail north. With favourable Sou'westerlies forecasted for the morning, All hands on deck, wasted no time in raising anchor...
read more