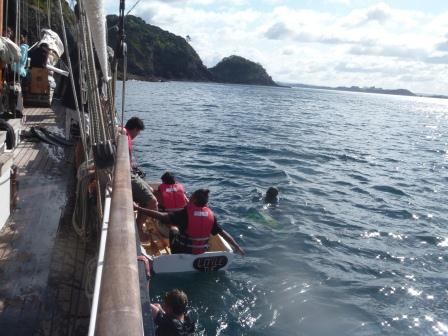 Ahoy friends and family, from the R. Tucker Thompson. The last day has gone so quickly! We started the day with a sleep in and even skipped the morning swim- the cold Southwesterlies made the water look very unappealing. Chores done and breakfast had, we headed off to...
read more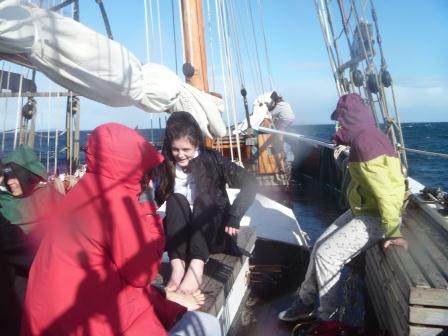 Ahoj from the good ship R Tucker Thompson. Today was an early start, with trainees woken by the engine revs at 6am. The morning started off beautifully, with the sun rising over the horizon and everyone with a hot choccy in hand we headed out of Whangaruru and back to...
read more
If you wish to subscribe to our Blogs using our feed click here or on the RSS icon at the top of the page. Select the Live Bookmarks option and then your bookmark will be updated when a new blog has been written.
To view the ship's location, check out Marinetraffic.com
---
Samuel's experience was overwhelmingly positive, he is still talking about the voyage. It has impacted his life significantly, and I suspect in years to come he will reflect on this experience as a pivotal point in his development.
Parent
Ahoy from the happy ship R. Tucker Thompson. Bright blue skies and flat seas welcomed the sunrise and made perfect conditions for our morning swim, everyone jumped in with a minimum of grumbling and then we all tucked into our morning duties. How the brass gleamed in...
read more