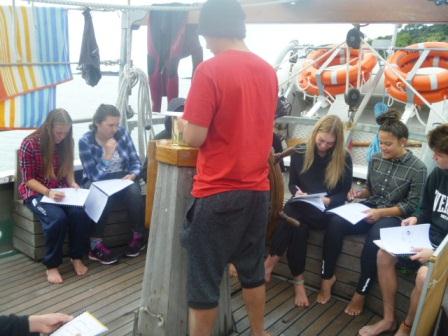 Ono Ra Ahoij from the Good Ship R.Tucker Thompson, with a ship full of happy faces, stories, memories of the week past, and contemplate the excitement of tomorrow's homecoming. 1400 at Marsden Cove remember!!! Today started with the traditional morning splash and...
read more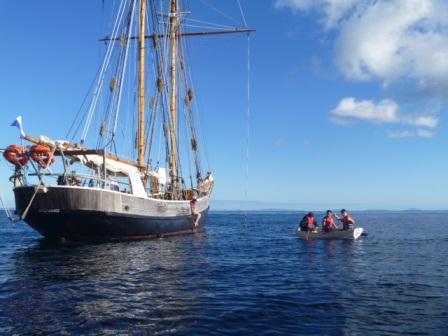 Hello again from the seafarers. Today we awoke at 0600 before the dawn. Up anchor and away with warm hot chocolates in hand to watch the sun rise as we set out towards the Poor Knights Islands. As the sun rose, we were escorted by a friendly pod of Common Dolphins,...
read more
If you wish to subscribe to our Blogs using our feed click here or on the RSS icon at the top of the page. Select the Live Bookmarks option and then your bookmark will be updated when a new blog has been written.
To view the ship's location, check out Marinetraffic.com
---
Samuel's experience was overwhelmingly positive, he is still talking about the voyage. It has impacted his life significantly, and I suspect in years to come he will reflect on this experience as a pivotal point in his development.
Parent
Kia Ora friends and family. It was a clear blue sky as we awoke for our refreshing morning dip. Chores were a breeze and breakfast went down well before we lowered the dinghy and made our way to the beach at Mimiwhangata. To make the most of the nice soft sand we...
read more