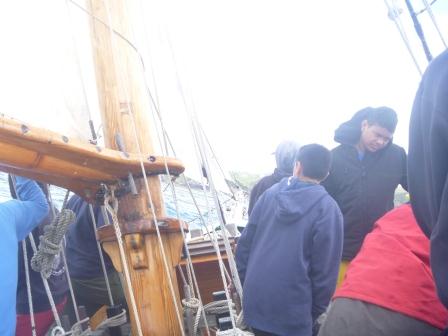 Busy was our day after a gorgeous, clear night spent in Mahinepua, gently rocked to sleep by the lazy swell rolling in. Hunter led the mineral spa jump off the side this morning, followed by the rest who weren't quite brave enough to be the first one in the water....
read more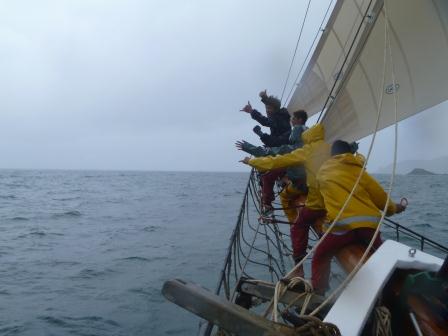 Evening Family, Whanau and Friends, Today we had another day of special meetings and exploration. After the usual morning routines, we went ashore near where we were anchored, a place called Butler's Point. Tim had organised for us to meet the caretakers at the Museum...
read more
If you wish to subscribe to our Blogs using our feed click here or on the RSS icon at the top of the page. Select the Live Bookmarks option and then your bookmark will be updated when a new blog has been written.
To view the ship's location, check out Marinetraffic.com
---
Samuel's experience was overwhelmingly positive, he is still talking about the voyage. It has impacted his life significantly, and I suspect in years to come he will reflect on this experience as a pivotal point in his development.
Parent
Kia Ora, Here we go! The sixteen of us have gone to sea for our magic journey on board the R.Tucker Thompson. For a start, we did our traditional name-game around the steering wheel. Then the Foresail went up, getting our trainees to pull some ropes, giving them a...
read more