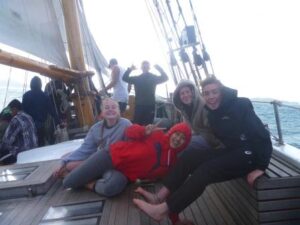 Kia Ora Whanau. The day started with the trainees enduring their first refreshing dip in the cool waters of Opunga Cove. Chores were completed with Logan and Kaea spending some extra time ensuring the brass was super shiny. After breakfast was scoffed and the dishes...
read more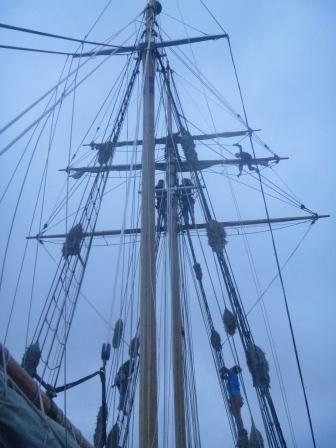 Kia ora whanau from the good ship to thy land lubbers…. Today started with no morning swim much to everybody's disappointment due to prevailing weather conditions, so was straight into chores breakfast and dishes. Once completed we then weighed anchor making haste to...
read more
If you wish to subscribe to our Blogs using our feed click here or on the RSS icon at the top of the page. Select the Live Bookmarks option and then your bookmark will be updated when a new blog has been written.
To view the ship's location, check out Marinetraffic.com
---
Samuel's experience was overwhelmingly positive, he is still talking about the voyage. It has impacted his life significantly, and I suspect in years to come he will reflect on this experience as a pivotal point in his development.
Parent