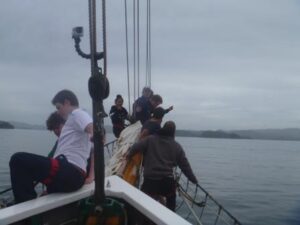 This morning, the trainees were awoken and asked to instead of heading to the usual morning swim, head straight for morning duties. Today's routine was a bit unique as we had the special Olympic northland group coming aboard. The trainees have been asked to plan and...
read more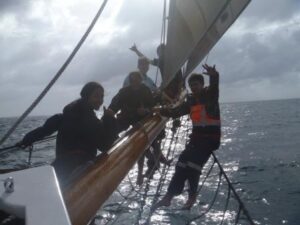 Land ho!!! Day 4 is nearly over here on Voyage 1807. We are anchored up in the shelter of Orokawa Bay after quite an exciting day. Our morning swim was a little less pleasant this morning with a shower of rain coming over just as we entered the water. Lucky the sun...
read more
If you wish to subscribe to our Blogs using our feed click here or on the RSS icon at the top of the page. Select the Live Bookmarks option and then your bookmark will be updated when a new blog has been written.
To view the ship's location, check out Marinetraffic.com
---
Samuel's experience was overwhelmingly positive, he is still talking about the voyage. It has impacted his life significantly, and I suspect in years to come he will reflect on this experience as a pivotal point in his development.
Parent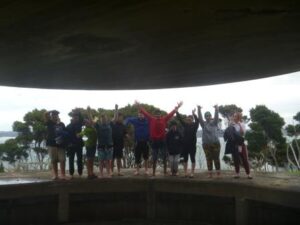 Ahoj! from the good ship R. Tucker Thompson. Voyage 1806 has begun! Our 11 new trainees are already bonding well and joking around. After leaving family and friends in Opua, they set their hands at setting sail for the first time. Chief and Cyrus providing some speedy...
read more