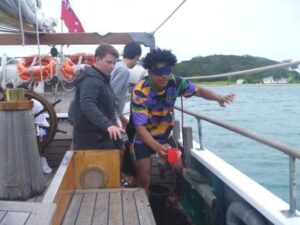 This morning we awoke to a grey sky but all leaped in the water for our daily swim. After breakfast duties and we went ashore onto Motu Rua Island to take in the forest and hopefully see some birdlife on the island...
read more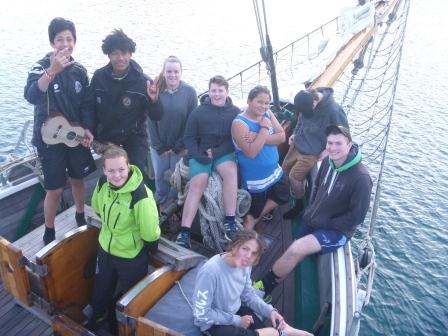 We awoke at 0730 ready to start the morning swim, duties and breakfast. After having an amazing fry-up breakfast we enjoyed a line chase game where we separated into port and starboard teams, lining up on each side of the ship, we called out the many possible sail...
read more
If you wish to subscribe to our Blogs using our feed click here or on the RSS icon at the top of the page. Select the Live Bookmarks option and then your bookmark will be updated when a new blog has been written.
To view the ship's location, check out Marinetraffic.com
---
Samuel's experience was overwhelmingly positive, he is still talking about the voyage. It has impacted his life significantly, and I suspect in years to come he will reflect on this experience as a pivotal point in his development.
Parent
Day one is off with a bang! Starting with a yummy lunch of Mac n Cheese, we picked up our final trainee, Jre, from Russell and headed off into the bay. After we put up sails and had an orientation with the ship, Nikki, Cornell and Adrian were straight up the mast into...
read more