Our people
It is our people which makes the Trust so special. Our crew not only look after the young people on their voyages, giving them an experience of a lifetime, but also during summer, share their enthusiasm and passion for the work we do with our tourism guests. Behind the scenes there are our Trustees and a small group of people (who are mostly part time) that keep the organisation ticking over. Most of them are multi-skilled, picking up what needs to be done as and when required. All of us are united in our respect for the ship and how she has the ability to change lives.
He aha te mea nui o te ao
What is the most important thing in the world?
He tāngata, he tāngata, he tāngata
It is the people, it is the people, it is the people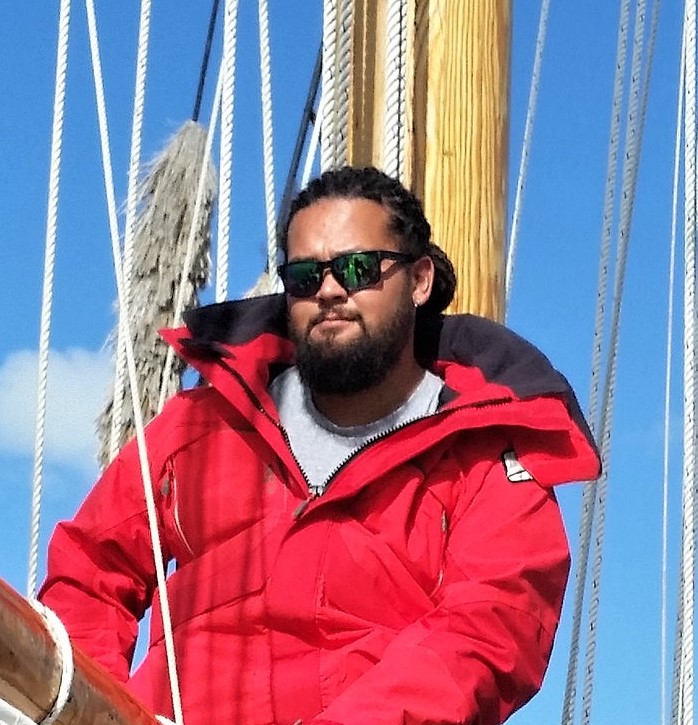 Wayne Karauria
Master
Wayne joined the Trust as a trainee in December 2012 and is our longest serving crew member. He completed his Skipper's training 3 years ago. He stepped into the role of master 2 years ago. Of Ngati Porou descent, he hails from Gisborne. He has previously worked on fishing boats but prefers living in the winterless north as going to sea is much warmer than in the southern ocean. He has earned the respect of many sail trainees who have benefited from his care; he is a mean cook with boil up corned beef and roast pork as his signature dishes.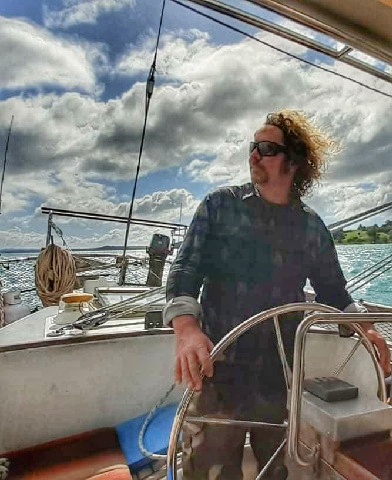 Ben Willoughby
Bosun/Senior Master
Ben came to us from across the ditch (Australia). He arrived in New Zealnd with his young family to buy a cruising yacht with which to experience the world with his wife and 2 daughters. Now with borders closed, he is happily living aboard here and spending time with his NZ family.
Ben has 25 years of tallship experience, having sailed across 3 oceans and to many countries on square riggers. Having worked on 6 square riggers and being master on 2 and mate on the others), 3 gaff tops'l schooners and having sailed around the SW pacific and coastal NZ and Australia on a gaff tops'l cutter that he and his wife owned, we welcome his experience that many thousands of sea miles on similar ships gains.
Sophie Camplin
Youth Coordinator
Sophie job-shares our youth programmes with Pauline, and looks after the admin side of the youth development voyages. A young mother of two girls, Sophie started her career with the R. Tucker Thompson as Deckhand. She then progressed to Master, where she was responsible for being skipper for tourism sailings as well as the youth development voyages. She therefore knows the ship and how the Trust operates extremely well. With two young daughters to look after, Sophie works mostly from home, juggling a number of roles to ensure that berths are filled with the right type of students on any given voyage.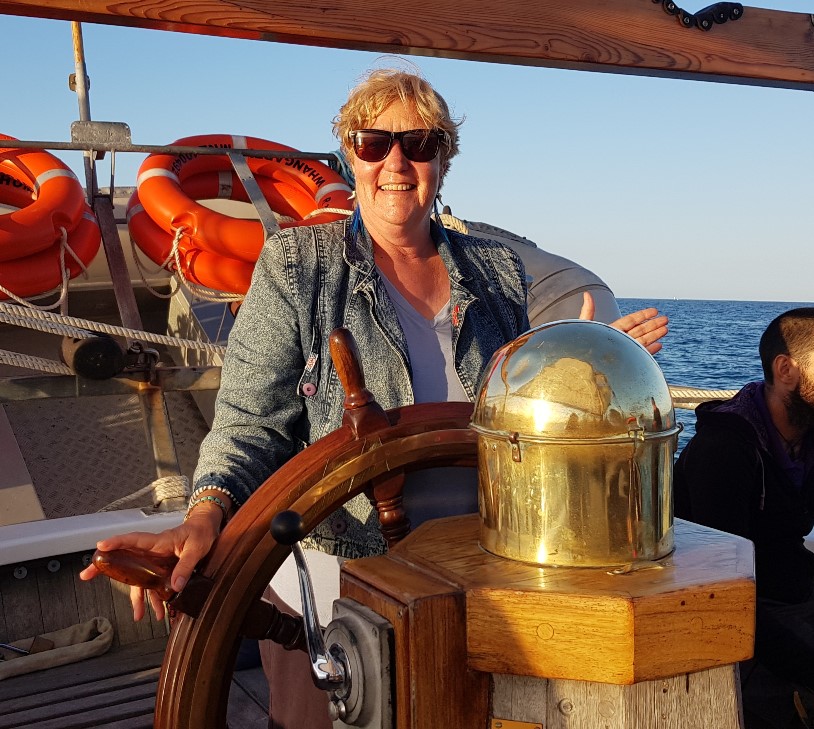 Jane Hindle
Executive Trustee
Jane has been involved with the R. Tucker Thompson since 1998, initially as a business mentor to Russell Harris when he owned the ship. When she moved to Russell in 2000, she continued working with him assisting with administrative and business management functions. In 2006, she helped Russell transfer the ship into a Trust, and since then has been the Executive Trustee, a title which really means means keeping the ship afloat financially. She has sailed on board for a number of offshore voyages, in 2002 and 2005 down the West coast of Canada and USA and in 2006 from Rarotonga to Tonga.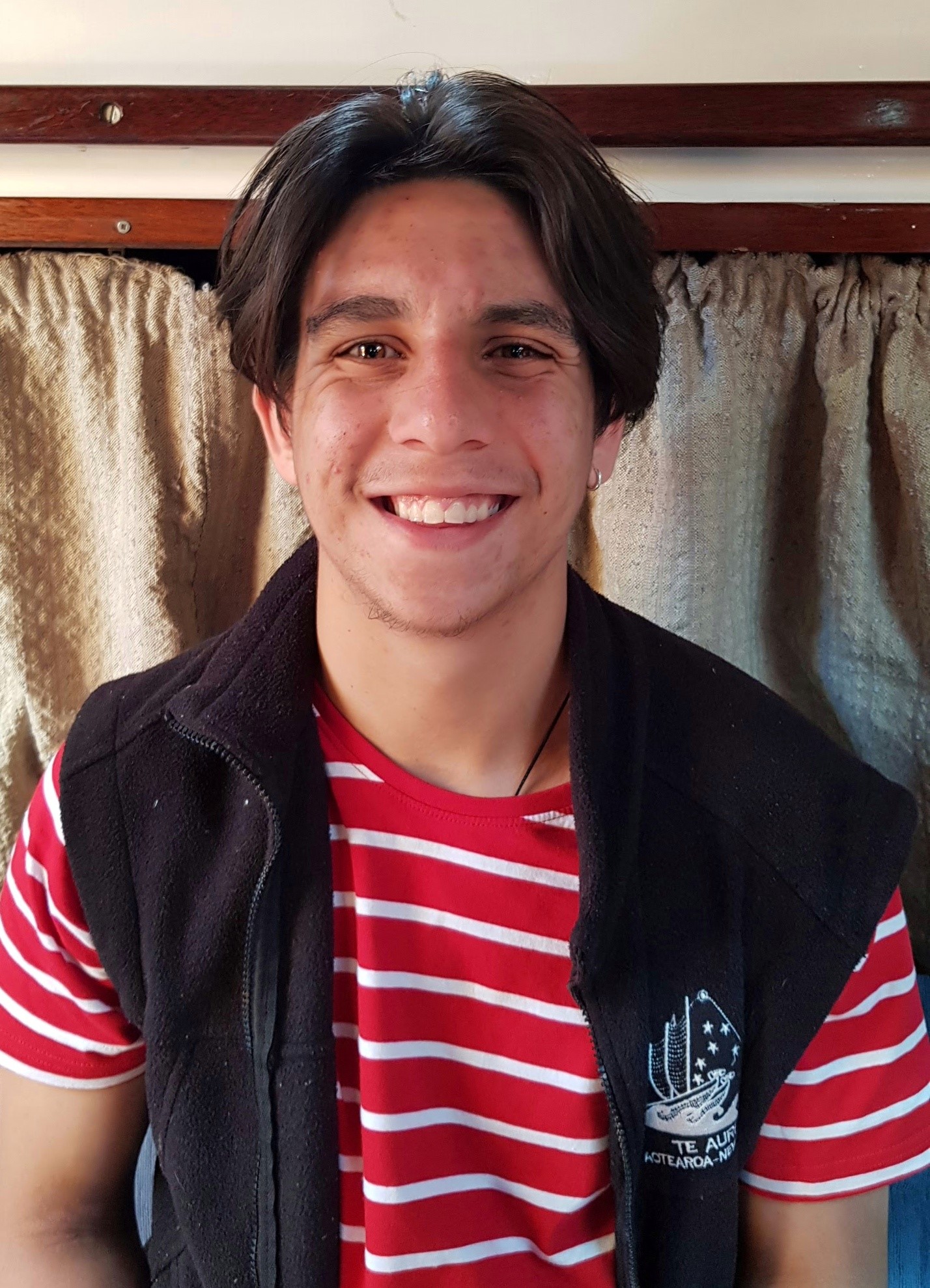 Zeran Mackie
Cadet
Zeran is a keen young sailor whose background in sailing started through his experiences of Waka Hourua (a traditional Polynesian sailing catamaran). Zeran has also been aboard the "Tucker" for two youth voyages and is currently undertaking the role of cadet where he will complete his training to become a Qualified Deck Hand.
Zeran is a driven young Māori tane who is passionate about learning tikanga and kaupapa Māori as well as embracing the ways of his tupuna."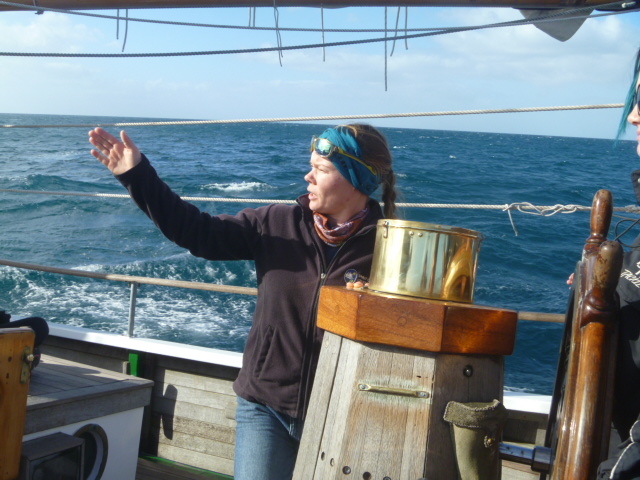 Sarianna Crook
Relief Master
Sarianna is a Northland girl, born and bred in Whangarei. She joined the Trust at the end of March 2016, taking her command in June 2016. Sarianna has spent much of her life on the water, attending the Whangarei Young Mariners and then Sea Scouts at a young age. She headed to Tauranga for study but the lure of the sea was too strong, so she spent 2 years as a Cadet on the Spirit of New Zealand where she did her seatime training. She has spent 5 months sailing offshore on board the Robert C Seamans and prior to joining the Trust was working at Fullers in Auckland. She has done 18 months as master in training and is now working at Opua Marina, but is still involved with the occasional voyage and support for our Cadets.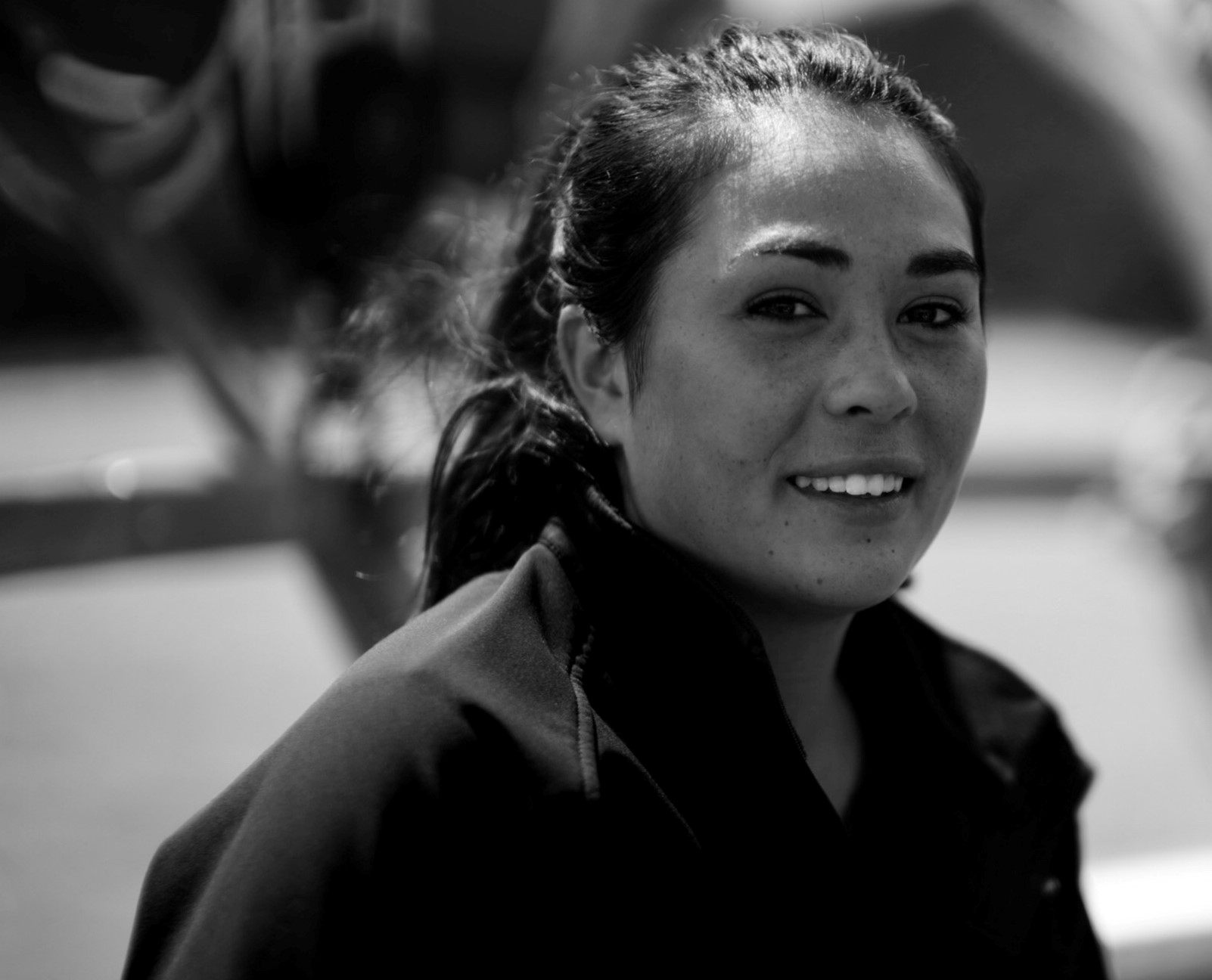 Chynna Haney
Deckhand
As a child, Chynna was very adventurous- always caught up in her imagination, she spent many days at the beach. She was very in tune with the ocean and grew up doing surf lifesaving club, adventure racing, and many other sports. She even had Moko the dolphin as a swimming companion for many years. He was a huge influence on her career path. In 2014, Chynna took an 8-week trip to Australia, volunteering at the dolphin centre in Bunbury Perth. In 2016 she completed a Marine and Eco-tourism course through Northtec, Kerikeri – this course taught her a lot including how to sail.
In February 2017, she became one of the core crew aboard the R Tucker Thompson. With the knowledge she has accumulated and her training on the R Tucker Thompson, she and her fiancé have recently purchased a 33 foot yacht in the hopes of one day sailing it offshore.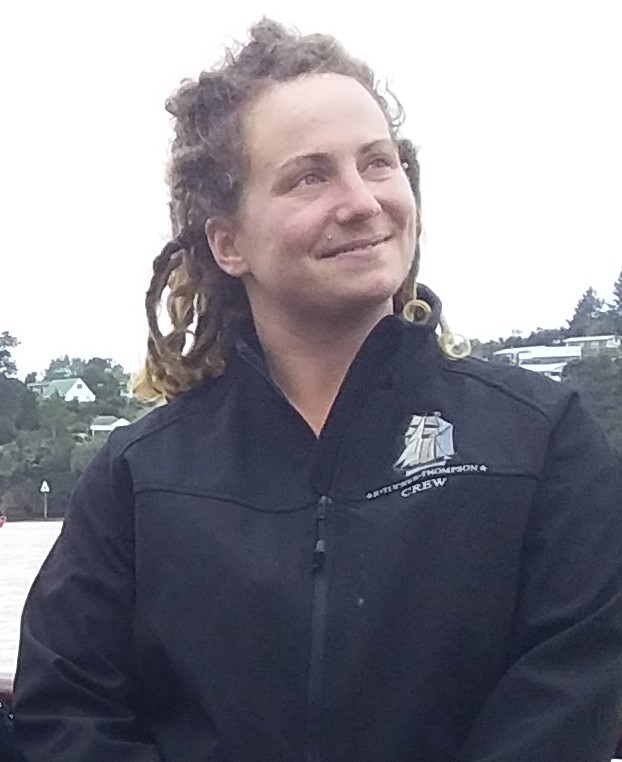 Jessica Nadon
Deckhand
Jess hails from Canada, a French Canadian fluent in French and English. She owned a sea kayak company in Yukon Canada, and was responsible for taking out groups on overnight wilderness experiences making sure that they were operated in a safe environment. In addition, she has formal qualifications in Special Education and has a background of working with young people including teenagers with behaviour disorders. She brings her positive nature and cheerful enthusiasm to every voyage to ensure that all our trainees have amazing experiences on board and works her magic with everyone, making sure that everyone gets involved and gets the most from their time on board.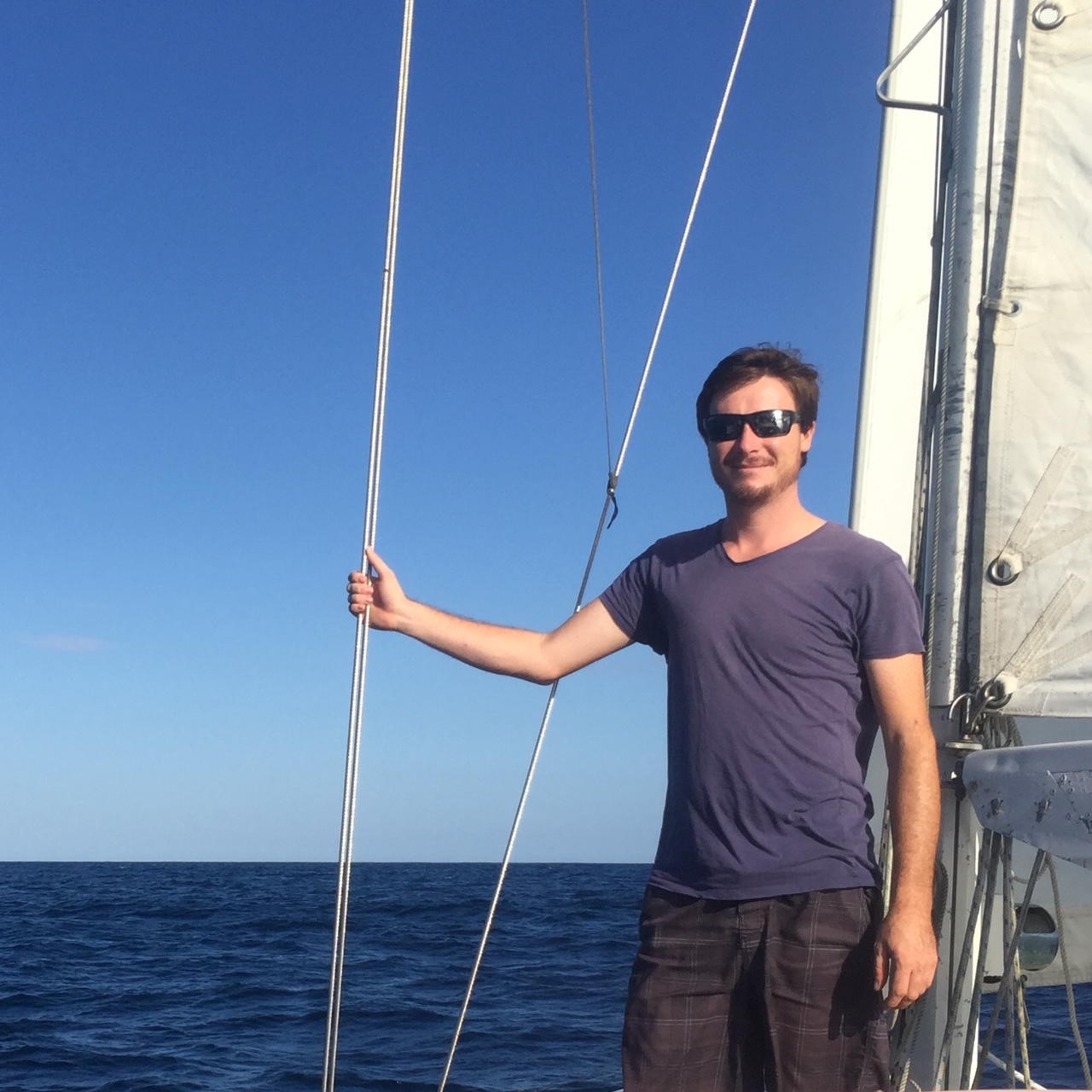 Peter Deverell
Deckhand
Peter Deverell was born in Auckland and grew up on a Mid-Northland farm; where he was entirely home educated along with his three siblings. With a love of the ocean Peter was taught to sail from his earliest years and enjoyed Optimist and P-Class and Starling dinghy sailing, and sailing on his parents' boats and his grandfather's yacht. Passionate about wildlife and conservation Peter has a wonderful knowledge of New Zealand birds and other fauna. He has worked as a horseman for seven years and has his own Equine Hoof Trimming business. He spent three years in Germany working as a joiner; becoming fluent in the German language; dinghy sailing at every opportunity. On his first sailing yacht Peter sailed extensively around Northland and the Bay of Islands coast, honing his sailing skills. In 2015 Peter bought Waka Irie, a Mariner 32ft classic sailing ketch and has spent the past three years rebuilding and refurbishing her and has become a skilled joiner/boat builder. In 2018 Peter crewed for his cousin on Sea Wolf, a 42ft Beneteau sailboat, sailing around Australia, from Sydney to Perth via Darwin; a 5,000 mile voyage.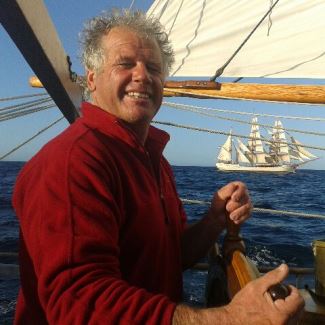 Terry Dunn
Relief Master
Terry grew up in Wellington, learning to sail in extreme conditions and spending his formative years in the Sea Scouts rowing around on pitch black nights playing Smugglers and sinking the enemy, and has never lost the love of just "playing around in boats". He moved to the Bay of Islands in his twenties and purchased the classic gaff cutter Aorere. It was also the start of many years cruising the Bay of Islands, the Northland coast and offshore voyages to the Pacific.
In 1990 he started Great Escape Yacht Charters and Sailing School teaching to provide affordable sailing options in the Bay. Over the years he operated a fleet of 14 yachts, passing on his enthusiasm and love of sailing to kiwis and international visitors alike.
After he and his wife Cindy sold Great Escape, he joined R Tucker Thompson as a relief skipper and he is a welcome addition for our youth voyages and day sails alike.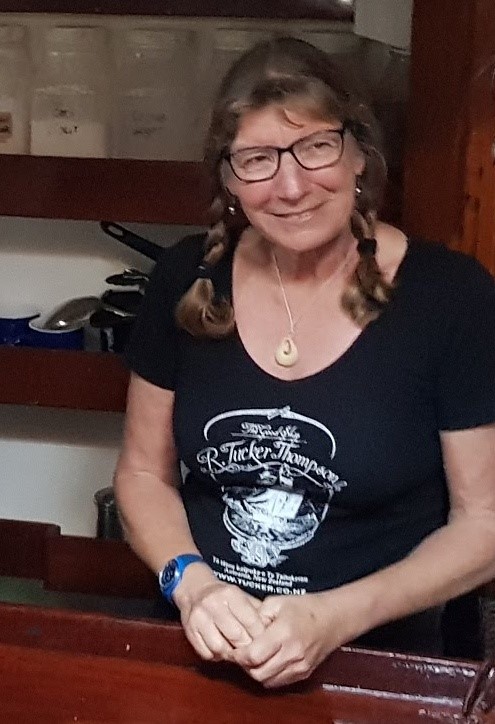 Pauline Moretti
Youth Coordinator
Pauline job shares the youth programmes role with Sophie, responsible for liaising with schools and community groups explaining how our youth development voyages help students to make positive changes in their lives. She's had wide and varied career in a number of roles but is above all an educator.
She has taught Outdoor Education,Tourism and been Project Island Song's Educator on their Floating Classroom
. She's also worked with the Department of Conservation in a number of community liaison roles as well as run her own adventure kayaking business.
Pauline is also a very experienced sailor having spent three years sailing from Borneo to the Caribbean via Cape of Good Hope on board junk rigged yacht, Zebedee
.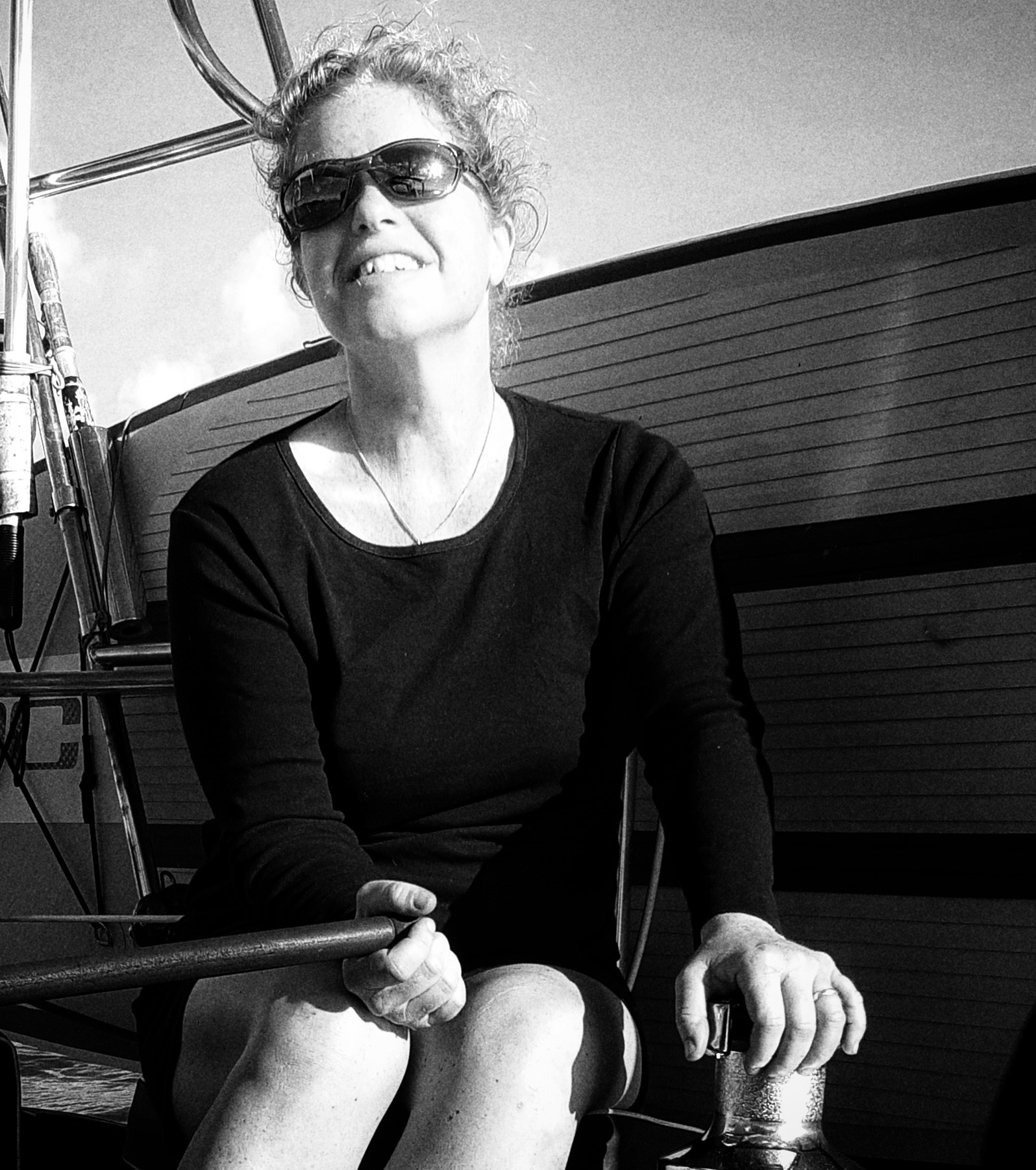 Kyra Crouzat
Sales & Operations Manager
Kyra hails originally from France but is a Canadian citizen who is now a New Zealand resident. She and her husband sailed away from Canada in 2011. After spending 16 months in Mexico, they crossed the Pacific on board their 62 year old strip-planked yacht Nyon and arrived in New Zealand in November 2013. They continue to live aboard and spend as much time as possible sailing in the Bay. Like most of us, Kyra is capable of turning her hand to most tasks, she is a "Jill of all Trades", an asset when working for small not-for-profit organisations back in Canada and now in New Zealand. She joined the Tucker in 2015 and is the Sales and Operations Manager for the Trust. She's a creative individual, artist and writer as well as an avid sailor. Her hashtag is #lifeonasmallboat.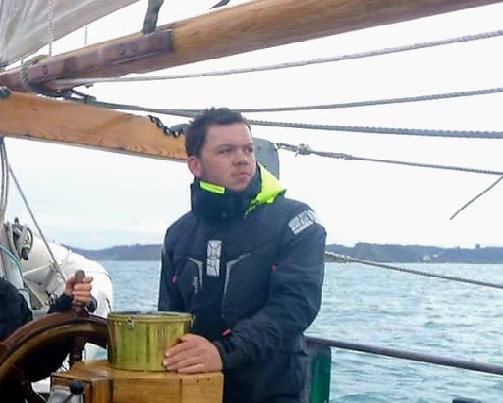 Ethan King
Deckhand
Ethan has been involved with the Trust since 2015. At the age of 15, he became a trainee on one of the youth development voyages. He discovered a passion for the ocean and sailing. Shortly after his voyage, he applied to volunteer aboard during the summer tourist season. He was a volunteer crew from 2015 to 2017. Ethan was then offered a cadetship and on-going training for 1 year to work towards his skipper's ticket. This was fully funded by the Trust. In October 2018, he attended his final examinations and gained his SRL Skipper's ticket. He is now working as a skipper for another company but remains as relief crew with the Tucker after spending a year as a member of the core Tucker crew.
Michelle Simperingham
Cadet
Michelle is our latest Cadet. She ienjoys outdoor activities and sports, loves sea kayaking, skiing and netball, rock climbing (abseiling) and badminton. She loves camping and tramping (when there are no "stairs"! She's athletic, adaptable and a team player who can learn sports easily. She likes to spend time with genuine people who she can learn from, and of course spending time with friends and whanau. Michelle is building her sea time both on day sails and youth voyages while she is studying for her Skippers Restricted License certificate, which she will sit for at the end of her Cadetship. 
Mike Daniel
Chair
Former stockbroker and merchant banker, he has held Directorships with Force Corporation Ltd, Northland Health Ltd, Northpower Limited, SKYCITY Leisure Limited, Elders Norstock Limited (Chair), Northland Port Corporation Limited (Chair) and former Chairman of Airwork Holdings Limited. He is Chair of N3 Limited and FMCTV Limited He is a keen surfer and enjoys golf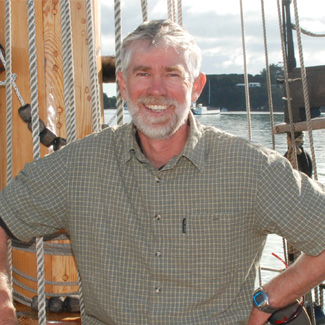 Kim Borgstrom
Trustee
Kim has more than 70,000 miles of ocean watch keeping experience on sailing ships including Bounty, Soren Larsen and Rainbow Warrior. Involved with the R Tucker Thompson since 1985, he sailed aboard for the circumnavigation. In 1987-1988 and skippered the ship to the Pacific Islands in 1993. He now operates his own sailing tourism business based in the Bay of Islands. Resident in Opua.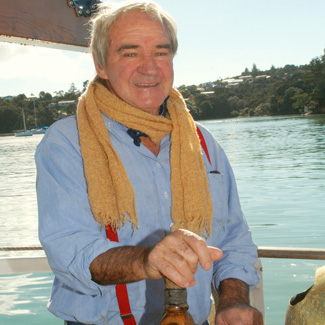 Russell Harris
Trustee
Farmer, crop sprayer, ship and aircraft builder. With Tod Thompson, original builder, former owner and master of the R. Tucker Thompson before transferring the ship into the Trust.  Holds Coastal Master's certification, having sailed the R. Tucker Thompson around the world and in circumnavigation of the Pacific. Sailed to Mururoa with peace flotilla in 1995.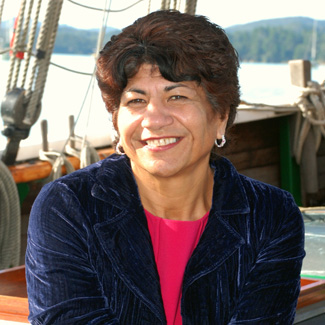 Bronwyn Hunt
Trustee
Bronwyn is of Te Rarawa, Ngapuhi and Te Roroa descent. She is the Area Manager for Bay of Islands, Department of Conservation. Previously she was the Principal Advisor, Strategy & Policy with Te Runanga o Te Rarawa, primarily responsible for Treaty Settlement claims, environmental matters, Iwi and Hapu planning.  Community positions include Director with CBEC, and previously on the board of Reconnecting Northland. An avid gardener and keen sailor Bronwyn is also a proud nana to three grandchildren.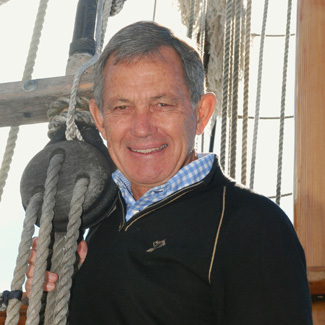 Mike Simm
Trustee
Experienced company director/trustee. Chair of Northland Youth Development Trust and former Deputy Chair of Top Energy. Former Executive Director Fullers Bay of Islands, member NZ Tourism Board, 'member of NZ Conservation Authority, Chair of Enterprise Northland and Destination Northland.  Kerikeri resident.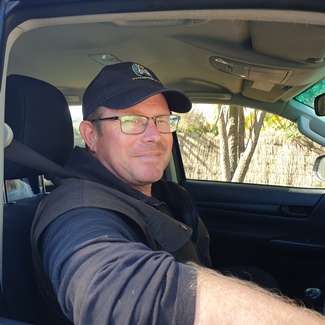 Tim Yeates
Trustee
Tim has spent his entire working life within the marine industry. His first working experiences were on motor ships and and as a deckhand on board the R. Tucker Thompson. From there, Tim was the Operation Manager of Marine Contractors Limited for eight years, based in the Bay of Islands. Tim then spent two years as Construction Manager for Northland Piling and Contracting (based in Opua). This company is wholly owned by Total Marine Services Limited and now trades as Total Marine Services Limited. Tim can attest to extensive experience in salvage work and construction knowledge.