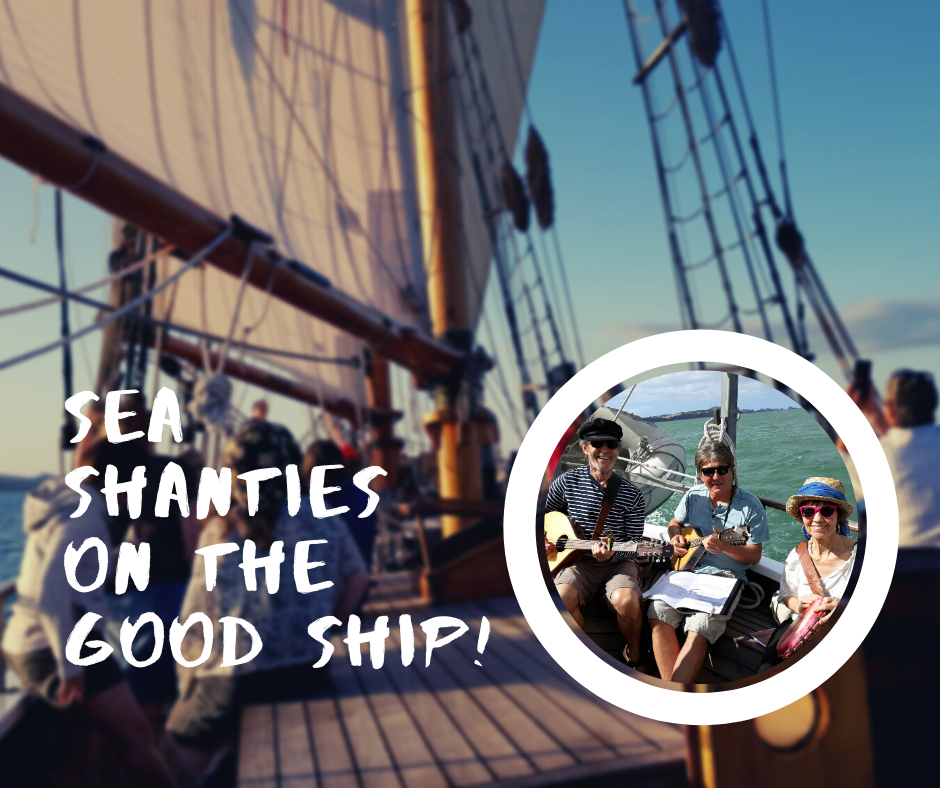 Love traditional sea-faring songs? Every Friday during January and February (excluding 25 Jan) we have the Old Salts our Sundowner sailing. Now is your chance to really step back in time on board Tai Tokerau's own authentically rigged tall ship and help raise the sails to the rhythm of an old-time working song. If you're after a more laid-back experience, just enjoy the music, while sipping on a Cottle Hill wine from the cash bar, accompanied by nibbles from a complementary antipasto platter.
Local band The Old Salts have been busy learning music which is special and relevant to the Bay of Islands – traditional seafaring songs sung along to acoustic (unamplified) instruments. They are – Larry and June Jacobson on Irish bouzouki and percussion together with Chris Lyle on mandolin.
The sailing is between 4.00 – 6.00 pm just book online for our Sundowner sailing.