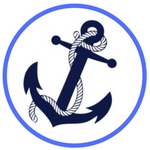 Voyage costs
The cost of a 7-day voyage is $2,152 GST inclusive. For students from the Taitokerau Northland region, we offer a subsidy to reduce the price to $995 from our tourism surplus and general donations. This means that for individual applicants, the voyage fee is:
A minimum of $995 to be contributed by the applicant (please note we are able to offer a range of grants and sponsorships depending on individual circumstances)
$995 per person by the ship using profits from trading activities, grants, or the ship's own fund raising efforts
Where a student is able to pay more, any additional payment is receipted as a donation and used to support other students
Students from outside Northland may participate but we do not provide the same level of subsidy. Applicants may participate, however will be expected to pay a $1,430 contribution.
Applicants from overseas may participate however they will be expected to pay the full $2,152 voyage cost.
We do not provide subsidies to corporate or government funded placements, who are asked to pay the full amount.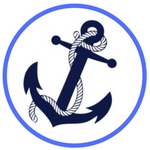 Criteria
To take part in a 7-day youth development voyage, you need to be between 13-18 in age at the time of the voyage, meet our medical criteria and agree to our Code of Conduct.
Funding options
We work hard to get funding assistance to help young people to take part in our youth development voyages and encourage sponsorship for students. We recommend you contact your nearest Rotary Club or Freemasons in your local community. The Fletcher Building Employee Educational Fund also offers their employees' dependents funding for voyages (please apply direct). Thanks to the generous support of donations received, business sponsors, community groups such as Lions, Zonta and funding organisations such as Lotteries and Gaming Trusts we have grants available and are able to reduce the cost of the voyages from $995 per child to between $150-$500 and in some instances at no fee, although a koha is generally expected.
If you are seeking funding, please download our Grant application and send it back to us.