Kia Ora from the good ship R Tucker Thompson. Today has been a packed day full of laughter and joy. Our day started off with a morning swim in the ocean followed by morning duties of sweeping, moping, scrubbing the decks and polishing the brass. After...
read more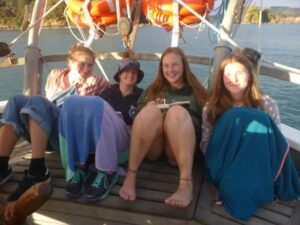 Rima ra It was a beautiful sunny morning to wake up to. We completed our morning swim and duties followed by a delicious breakfast. Helmi, Maxime and Ethan completed the safety officer duties- which included the morning engine checks, while Darius and Lucy got...
read more
If you wish to subscribe to our Blogs using our feed click here or on the RSS icon at the top of the page. Select the Live Bookmarks option and then your bookmark will be updated when a new blog has been written.
To view the ship's location, check out Marinetraffic.com
---
Samuel's experience was overwhelmingly positive, he is still talking about the voyage. It has impacted his life significantly, and I suspect in years to come he will reflect on this experience as a pivotal point in his development.
Parent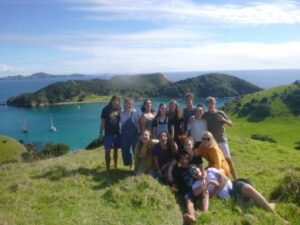 Ahoj from the Tucker T. Another swim done bright and early this morning, with Winni first in. Chores and breakky out of the way, we hoisted the anchor and went round the corner to Waiwatorea in search of the Easter bunny. Once ashore, trainees had to identify and...
read more