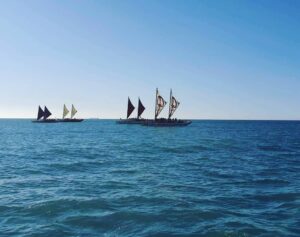 FIRST DAY With the ship all ready and spic and span, the Tuia 250 voyage crew arrived at 4:30pm. On arrival they settled into their bunks, unpacked their bags and got to meet their fellow voyage companions. We all introduced ourselves up on deck. Being already quite...
read more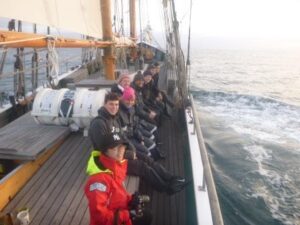 Toru ra From the Good ship R. Tucker Thompson                                                                                                          37 degrees 41.500 minutes South   178 degrees 37.000 minutes East Whangaokeno Motu off the Starboard beam, clearing...
read more
If you wish to subscribe to our Blogs using our feed click here or on the RSS icon at the top of the page. Select the Live Bookmarks option and then your bookmark will be updated when a new blog has been written.
To view the ship's location, check out Marinetraffic.com
---
Samuel's experience was overwhelmingly positive, he is still talking about the voyage. It has impacted his life significantly, and I suspect in years to come he will reflect on this experience as a pivotal point in his development.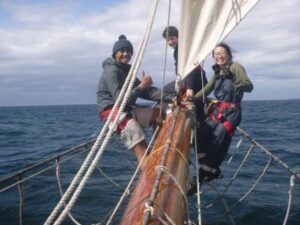 Rua Ra - Voyage Tauranga to Gisborne Ahoj from the Good Ship R.Tucker Thompson, sailing along under the Tuia 250 banner.  From the Bay of Islands we hail, Tai Tokerau Kaipuke, voyaging in fresh waters on our way to Gisborne. Departing from the Port of Tauranga...
read more