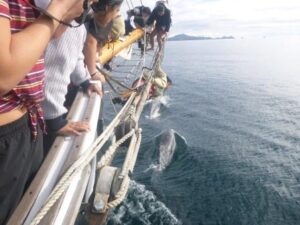 Rua Ra From the Good Ship R. Tucker Thompson, anchored secure in serenity Putakokota off the mainland peninsula of Orokawa.  The day began with the first compulsory swim, at day break, with the sun refusing to rise above the kanuka canopy. Clothing and towels hung,...
read more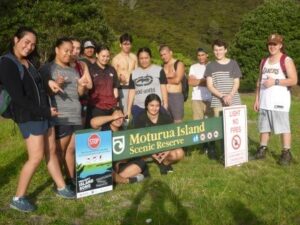 Tahi Ra From the Good Ship R.Tucker Thompson, day one of our adventurous journey, anchored calmly in Awaaroa Bay on Moturua. After hoisting the mainsail in their first team effort we began  a day of introductions and inductions.  We slid across the inner bay, around...
read more
If you wish to subscribe to our Blogs using our feed click here or on the RSS icon at the top of the page. Select the Live Bookmarks option and then your bookmark will be updated when a new blog has been written.
To view the ship's location, check out Marinetraffic.com
---
Samuel's experience was overwhelmingly positive, he is still talking about the voyage. It has impacted his life significantly, and I suspect in years to come he will reflect on this experience as a pivotal point in his development.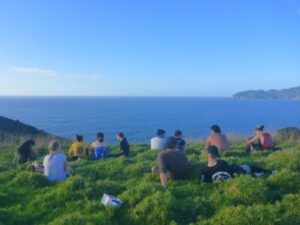 Wha ra 1905 From The Good Ship R.Tucker Thompson, anchored in the calm of Pipi Bay, Ipipiri, back in the Bay. After all the wind from yesterday we woke to a calm swim and shower. Trainees enjoying the quick dip and warm shower to refresh. Breakfast and dishes then...
read more