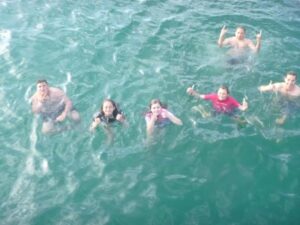 Ahoj  from the Good Ship R.Tucker Thompson, at anchor tonight in Paradise Bay. Nearing the end of our adventure but with still one whole day left to fill in the gaps. Has been a day, better than it started off with overcast,  low cloud taking from view the hills...
read more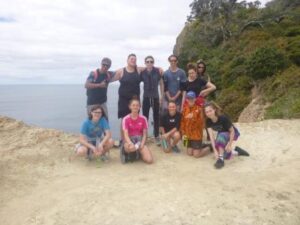 Ahoj from the Good Ship R.Tucker Thompson, safely at our overnight anchorage in Omakiwi, eastern Bay of Islands. Another great day in the bay, the morning swim in sunshine and no breeze across the decks for the warm shower, then into duties and breakfast. The no wind...
read more
If you wish to subscribe to our Blogs using our feed click here or on the RSS icon at the top of the page. Select the Live Bookmarks option and then your bookmark will be updated when a new blog has been written.
To view the ship's location, check out Marinetraffic.com
---
Samuel's experience was overwhelmingly positive, he is still talking about the voyage. It has impacted his life significantly, and I suspect in years to come he will reflect on this experience as a pivotal point in his development.
Parent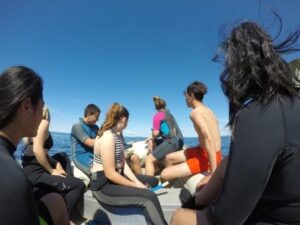 It was a beautiful start to this morning's antics. A beautiful day for a birthday! Moata turns 14 today. Waking up at the poor knights the trainees bounced out of bed and were hyped up for the morning swim. After the morning swim the duties were completed and the...
read more