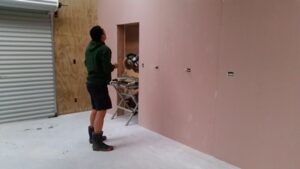 Today was a really special day, one that has been over 30 years in the making. It was the first time that we were allowed to occupy our new home which is being built by Far North Holdings at the end of the wharf. A key driver for the new premises was to be able to do...
read more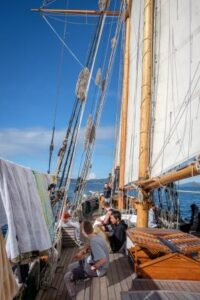 It was an eight o'clock sleep in for the trainees this morning after our late night at the bon fire in Chynna Bay. The trainees were straight into the water once the skipper had woken then slowly made their way to their morning duties which was followed by a delicious...
read more
If you wish to subscribe to our Blogs using our feed click here or on the RSS icon at the top of the page. Select the Live Bookmarks option and then your bookmark will be updated when a new blog has been written.
To view the ship's location, check out Marinetraffic.com
---
Samuel's experience was overwhelmingly positive, he is still talking about the voyage. It has impacted his life significantly, and I suspect in years to come he will reflect on this experience as a pivotal point in his development.
Parent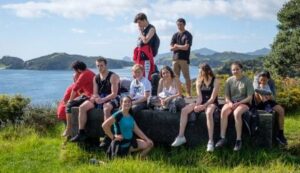 It was a beautiful morning to enjoy our morning swim with Skye being first in the water quickly followed by Terry-Jack. Once everyone was recovered under a hot shower it was straight into the usual morning duties and then breakfast. The breakfast dishes were cleared...
read more