Kia ora from the Good Ship R.Tucker Thompson.
The morning began with a brief Anzac Service, a recital of the Ode and a minute silence for those gone before us. The swim then morning duties, breakfast before leaving our overnight harbour for Deep Water Cove.
With no wind to find, our passage planning went to schedule and we arrived right on time for lunch. The ship pulled on her anchor, restless in the building breeze. The trainees tested on their ability to hoist sail accomplished this with little help from the crew. The helm being shared by Bri, Te Rere, Jacinta, Maria and Caylynn as we tacked across the outer Bay. Conversations, musical tunes, knot tying and dinner preparation filled in the afternoon, arriving late in Otupoho, sails sacked and furled, quiz time in the saloon as the sun sets.
Some more class work before dinner , another quiz of the parts of the ship, then the trainees finish their day with a variety of games and songs in preparation for another day of adventure.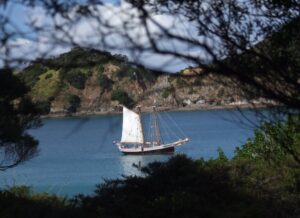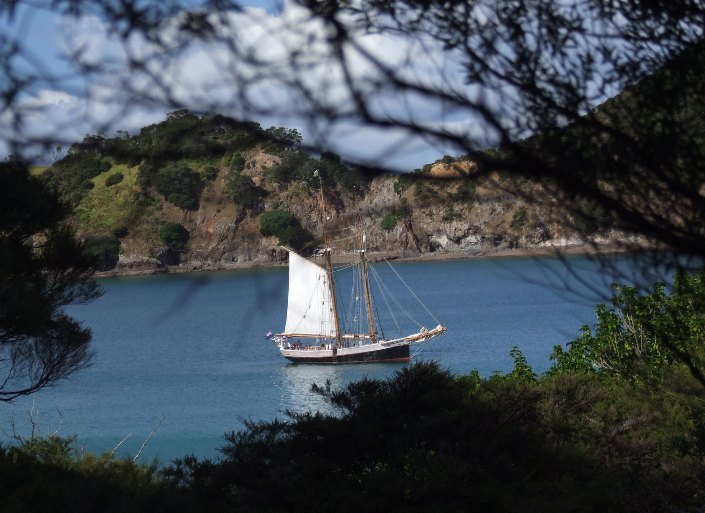 Po Marie