Kia Ora whanau.
We were awoken this morning at 7am (which with daylight savings now felt like 6am!) for our first morning swim with Harmonie being the first to brave the refreshing waters. A nice hot shower was waiting on deck which was welcomed by everyone before we headed straight into our morning chores. As the chores were completed by our eager trainees, we upped anchor to make our way north towards Cavalli Islands. A hearty breakfast was enjoyed along the way before we filled the trainees heads with knowledge on local fishing regulations and recycling waste at sea. A lesson on line handling was next as we set our mainsail, foresail, headsails and gaff topsail before the trainees had their 30 minutes of silence to help them soak in their new found knowledge.
Lunch was devoured as we were going passed the eastern side of Cavalli Islands before changing course towards Motuekaiti Island where some of the trainees were super keen to collect some kai moana. Jade, Tennesse, Nikora, Harmonie, Rebecca, Tasman, James and Tyler were already in their wetsuits ready to explore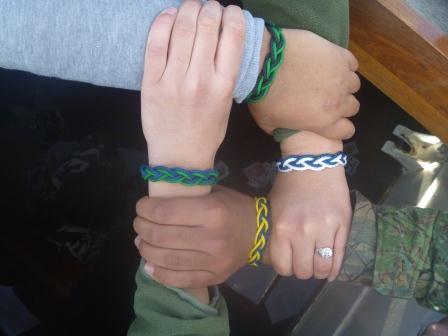 as we anchored close to the island. Aiden, Alice, Pearl and Hope remained on board enjoying some quiet time while the others went in search for some kina.
Our divers returned with a big sack full of kina which was hastily devoured on deck along with some afternoon tea. After everyone was dry and warm again some of our trainees had a go with the Tucker challenge, climbing aloft and out to the very end of the lower topsail yard. Aiden was first to brave the heights and earn his turkshead followed closely by Hope, Tyler, James, Nikora, Pearl, Tennessee, Tasman, Harmonie and Jade. Hopefully Rebecca and Alice will face their fears tomorrow!
Some more lessons were had below deck before now, some free time as we await our boil up dinner! A great day enjoyed by all!
Special mention to Rebecca and Jade for being extremely helpful today in the galley and all sailing activities. Great work!