COVID-19 
New Zealand is now in Alert Level 1. At the R. Tucker Thompson, our crew are carrying out maintenance aboard the ship until 10 July 2020. We will recommence youth voyage on 13 July 2020.
Kia kaha, kia maia, kia manawanui
  be strong, be steadfast and be kind.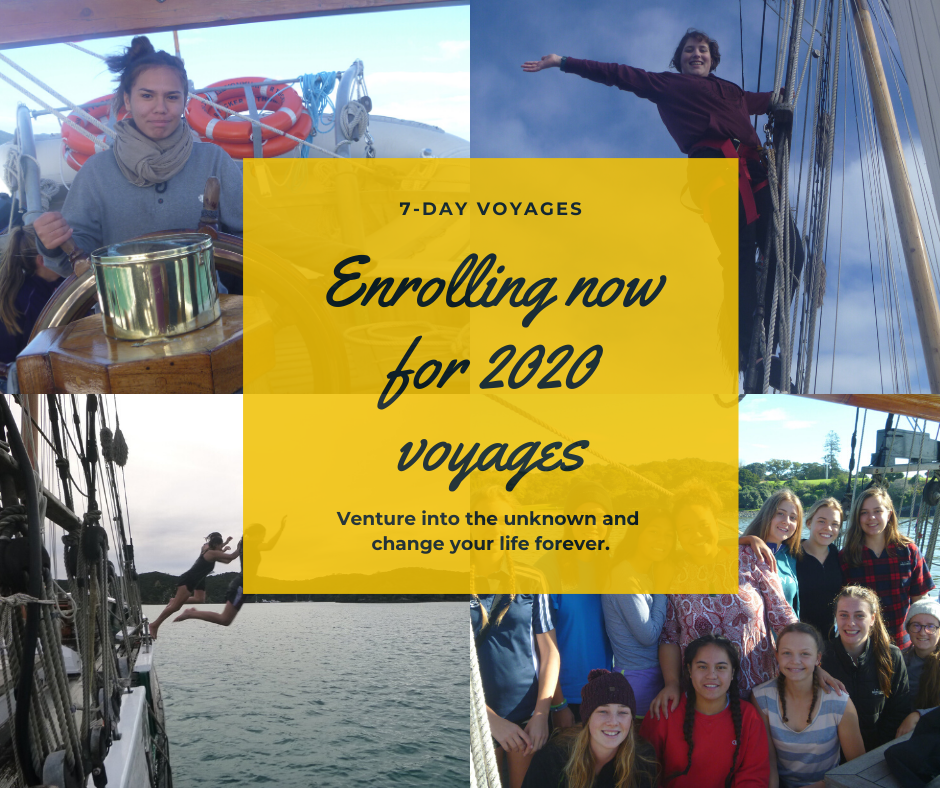 Our 2018-19 Annual Report has just been released. It's a great document which not only provides our financial reports but also information about our sail trainees, our people and the Trust generally.
Download
it from our website and find out more about what we do!
Voyage video
Check out our new video, which gives you a glimpse into life on board a tall ship during a 7-day youth voyage. Venture into the unknown… and change your life forever.
Lyrics by Maea Shepherd
Bay of Islands Sailing
The best day of any holiday in New Zealand!
Youth development voyages
Venture into the unknown and change your life forever!
The R. Tucker Thompson is held in Trust for the benefit of the people of Taitokerau Northland
We are tied to the ocean. And when we go back to the sea, whether it is to sail or to watch, we are going back from whence we came.
From the Good Ship R. Tucker Thompson on passage once more. So we managed to navigate our way from Man O War bay, rejoining the fleet in the channel off Maretai. Foresail hoisted for stability engine providing the power. The southwesterly right on the nose giving...
read more