New voyage video
Check out our new video, which gives you a glimpse into life on board a tall ship during a 7-day youth voyage. Venture into the unknown… and change your life forever. Lyrics by Maea Shepherd
Our latest survey for 2016 into the effectiveness of our Youth Development Voyages has just been released. It makes interesting reading and we are proud to be making a real difference for our youth.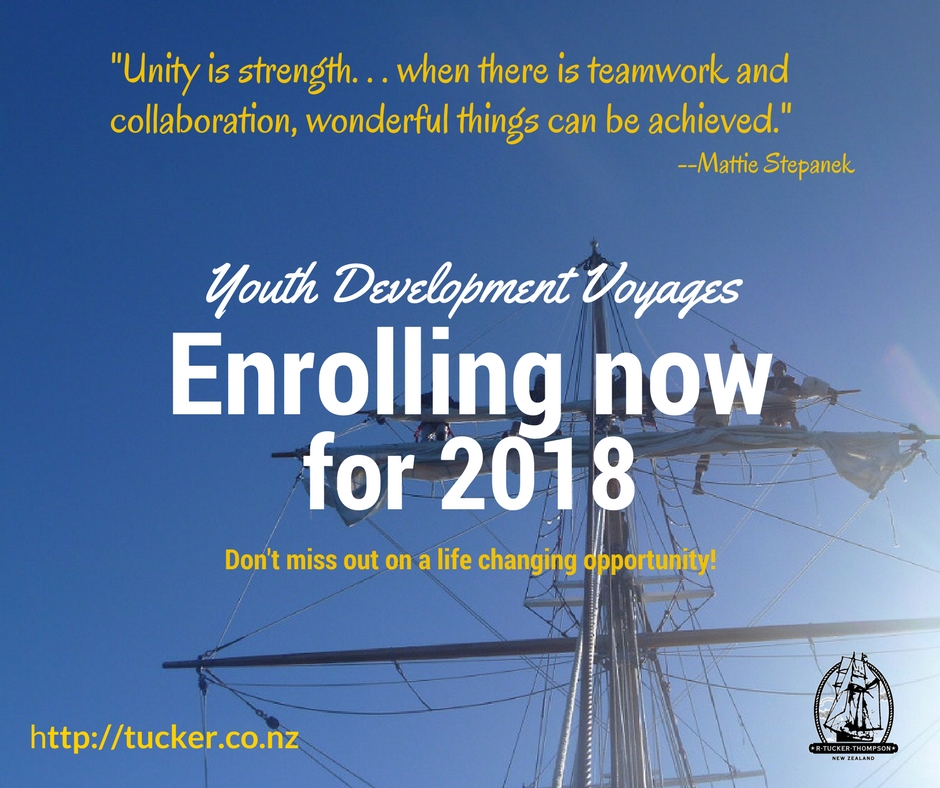 The R. Tucker Thompson is delighted to be awarded Qualmark Gold in recognition of the quality of our experience. For the second year in a row, we have undergone the Qualmark assessment under the new criteria, and we have retained our Gold standard.
Bay of Islands Sailing
The best day of any holiday in New Zealand!
Youth development voyages
Venture into the unknown and change your life forever!
The R. Tucker Thompson is held in Trust for the benefit of the people of Taitokerau Northland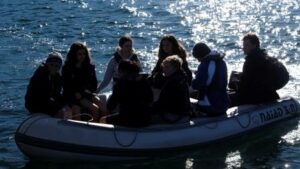 The trainees were first asked to hoist the fore sail after leaving the wharf. Once that was completed the trainees gathered around the helm to play the name game. The trainees then had the chance to unpack their bunks and make themselves at home. Once...
read more
We are tied to the ocean. And when we go back to the sea, whether it is to sail or to watch, we are going back from whence we came.
John F Kennedy