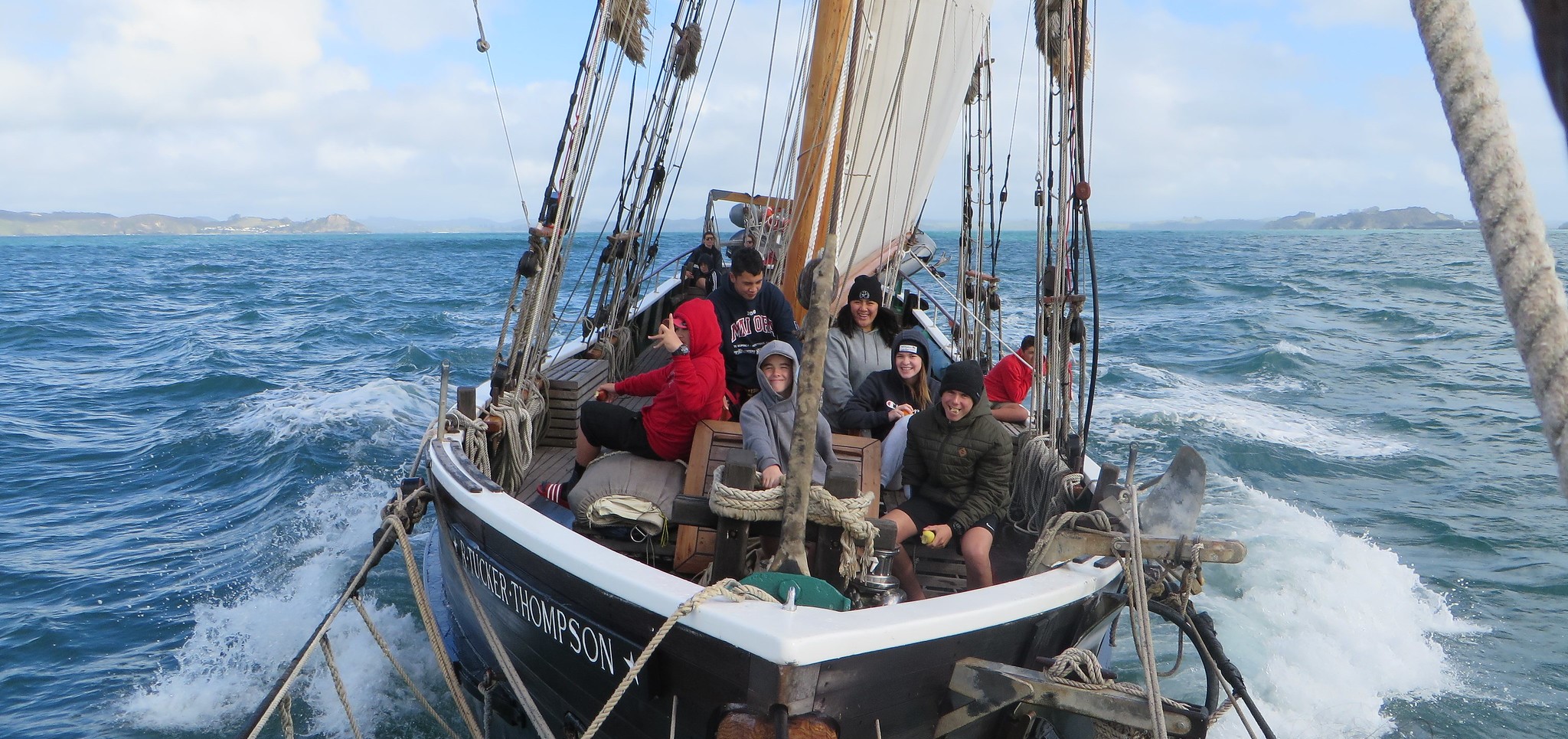 Whether you are a Kura Kaupapa Māori, Primary, Intermediate or Secondary school, we are able to offer an awesome educational experience for your students. It's also a fun experience that they enjoy as well. We're a traditional sailing ship which means there are plenty of opportunities to learn how to hoist sails and steer. Students also get a chance to put on a harness and climb out on the bowsprit or up the rigging. For NCEA students, there are curriculum links to History Level 1 and 2, Geometry Level 1 and 2, Sailing Level 2 and Tourism Level 2.
We are members of the Bay of Islands Education Network so you can book your experience through them as part of your school package if you prefer. All staff have been police vetted and we are an MSD accredited provider with RAMS forms available.
Choose your field trip from the options below.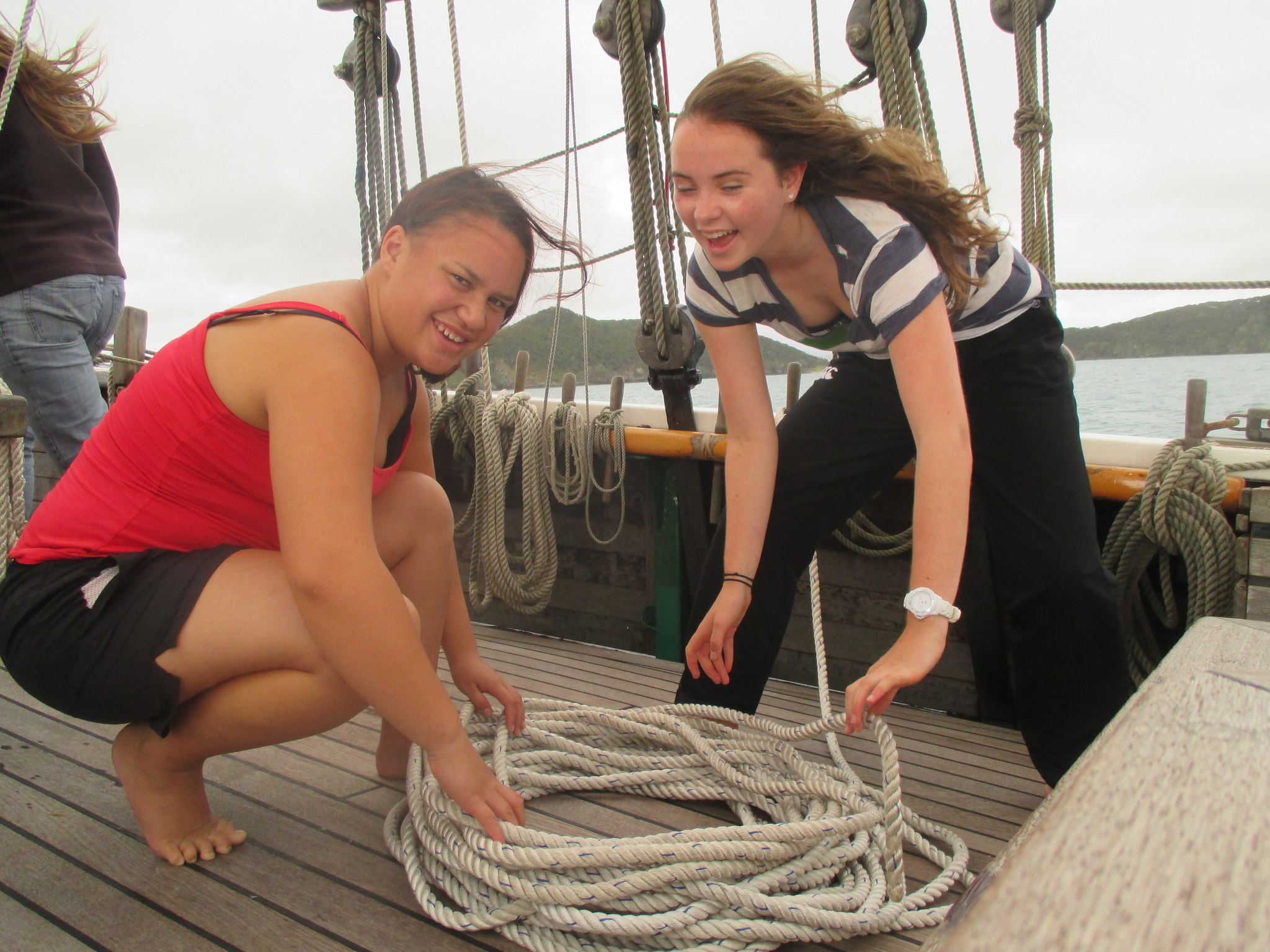 Short afternoon sail
This short sail from Russell is ideal for school groups visiting the Bay of Islands and doing a range of activities during their field trip. It's also perfect for Primary School or younger students who may not wish to spend a full day on board. The short sail is enough time to hoist the sails, climb out on the bowsprit and learn the ropes. Ferry tickets are available on request. Minimum 20 students. 
Mondays & Saturdays
4.00 pm – 5.45 pm
Russell to Russell
Price $30 pp regardless of age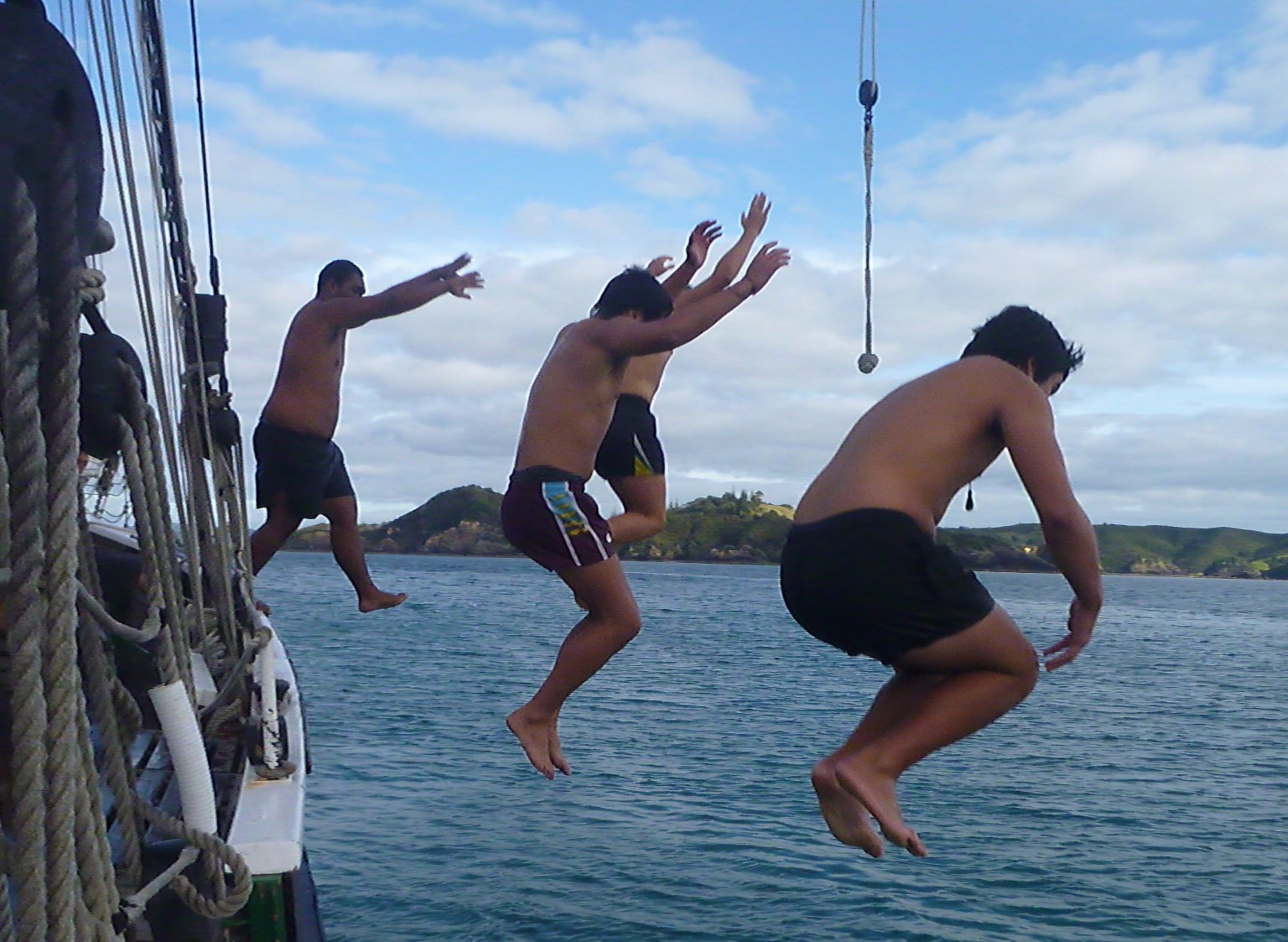 School day sail
Our School Sailing in the Bay is ideal for schools looking for multiple activities on one day. Departing from Opua, the ship heads out into the Bay for a swim and island visit before heading home. Bring your own packed lunch to eat on the way home, before exploring Russell Museum, Pompallier Mission or Waitangi for the afternoon. Ferry tickets available on request. It's ideal for Kura Kaupapa Māori and secondary schools and incorporates some of the early histories of the Bay. Minimum 20 students, although schools can combine groups.
Tuesdays, Wednesdays and Thursdays
Departs 09.00 am : Return 1.30 pm
Opua to Russell
Price $60 pp regardless of age
BYO packed lunch and drinks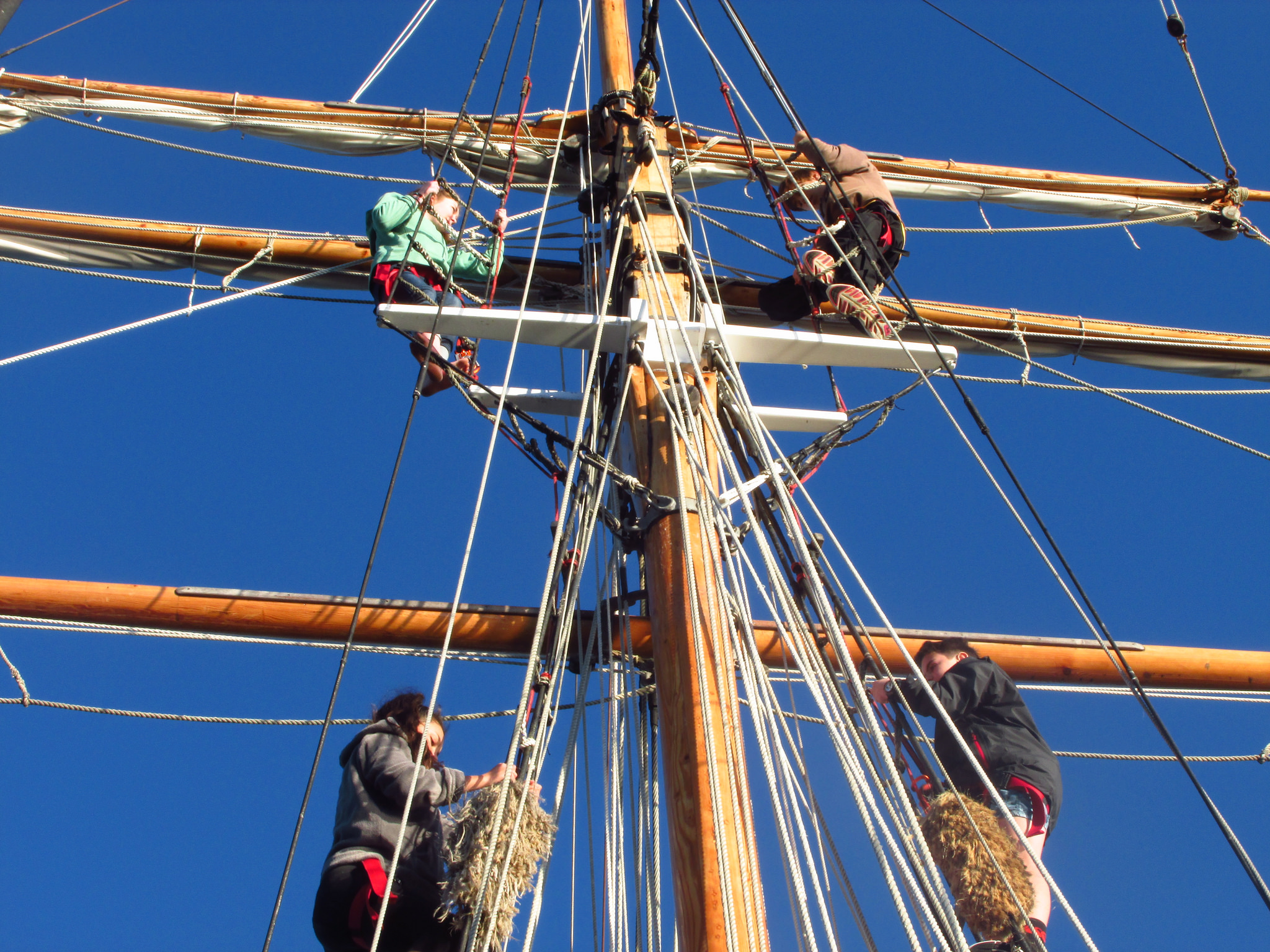 Day sailing in the Bay
Join us on our scheduled day sail and experience the full Day Sail in the Bay of Islands experience. Suitable for smaller groups and Secondary students as other passengers will be on board. Our sailing includes an island stopover, morning tea and lunch on board as well as return ferry tickets from Paihia. Maximum 25 students.
Fridays, Saturdays, Sundays and Mondays
Departs 10.00 am : Return 3.30 pm
Russell to Russell
Price $79.50 pp regardless of age
Morning tea and lunch included