New voyage video
Check out our new video, which gives you a glimpse into life on board a tall ship during a 7-day youth voyage. Venture into the unknown… and change your life forever. Lyrics by Maea Shepherd
Back by popular demand, our Whangarei Kiddies Pirate Sail is returning on Saturday 26 May 2018. Book early to avoid disappointment! Book online here.
Now is your chance to go sailing on a tall ship! Join us on our public sailing in Whangarei Harbour for a 2-hour sail on Saturday 26 May 2018. Details here.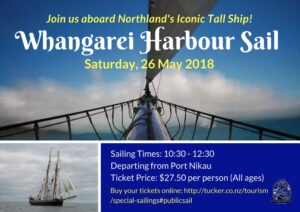 The R. Tucker Thompson is delighted to be awarded Qualmark Gold in recognition of the quality of our experience. For the second year in a row, we have undergone the Qualmark assessment under the new criteria, and we have retained our Gold standard.
Bay of Islands Sailing
The best day of any holiday in New Zealand!
Youth development voyages
Venture into the unknown and change your life forever!
The R. Tucker Thompson is held in Trust for the benefit of the people of Taitokerau Northland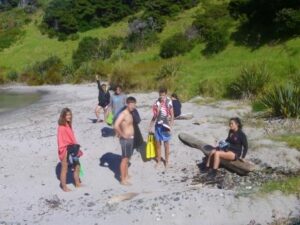 Ahoj from the Good Ship R.Tucker Thompson after another full day in the Bay. The usual swim in calm waters and morning sun with a warm rinse then duties. The ship is in good hands with the brass gleaming as breakfast is steaming on the table. Soon we were sailing,...
read more
We are tied to the ocean. And when we go back to the sea, whether it is to sail or to watch, we are going back from whence we came.
John F Kennedy